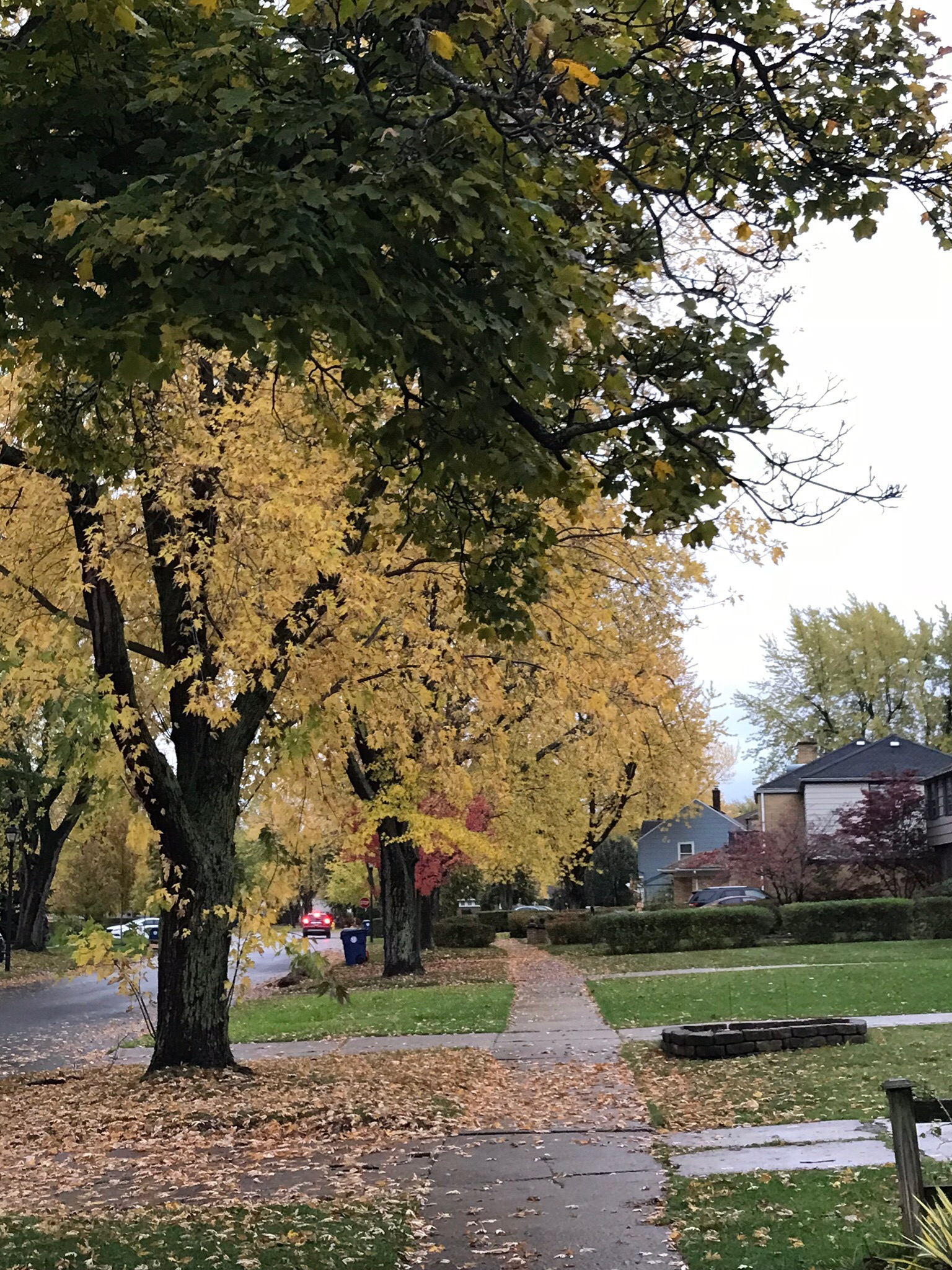 Hi there,
Is that true for you too? Once autumn comes and all summer outdoor activities subside considerably (well at least here in north east), is definitely means more sewing time for me! In my case, it also means more blogging time – I hope!! I am really trying to beat up hits blog a bit more… And I know blogs fell a bit more into the background, due to other social media (like Instagram, for example), but to share tutorials or a bit more extensive inspirations, or tips or…whatever, I still love blogs!
Do you? Or are you finding yourself visiting less and less of them? Or even having less and less to visit? Is that a trend?
I am not quite sure, but I am not giving up on blogs just yet!
Sew…. I do have some things ready to go for you, and will share them later this week, as soon as I get a green light! Green light because I was fortunate enough to get some beautiful fabric ahead of time, again from my favorite design house, Art Gallery Fabrics, and as soon as the Lookbook is ready to come out, so will my belong post!
Lookbook for what? This time it is a brand new collection again from my super-talented friend, Katarina Roccella, called ESOTERRA!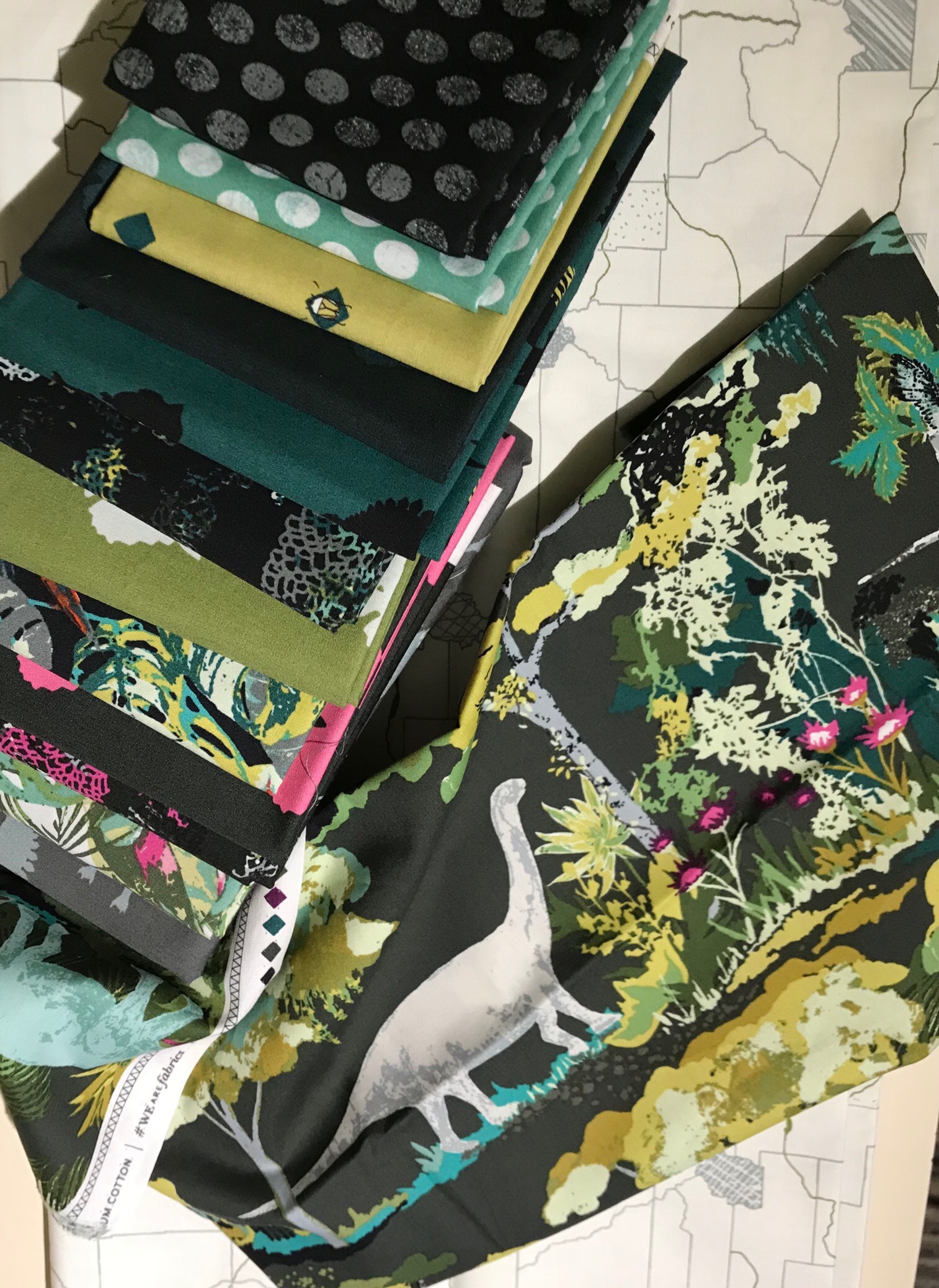 So far I made a lap size quilt, using one of my older, original designs, a pillow, using some fun 3D Flying Geese. Locks and a strip-pieced table runner. Here are some sneak peeks!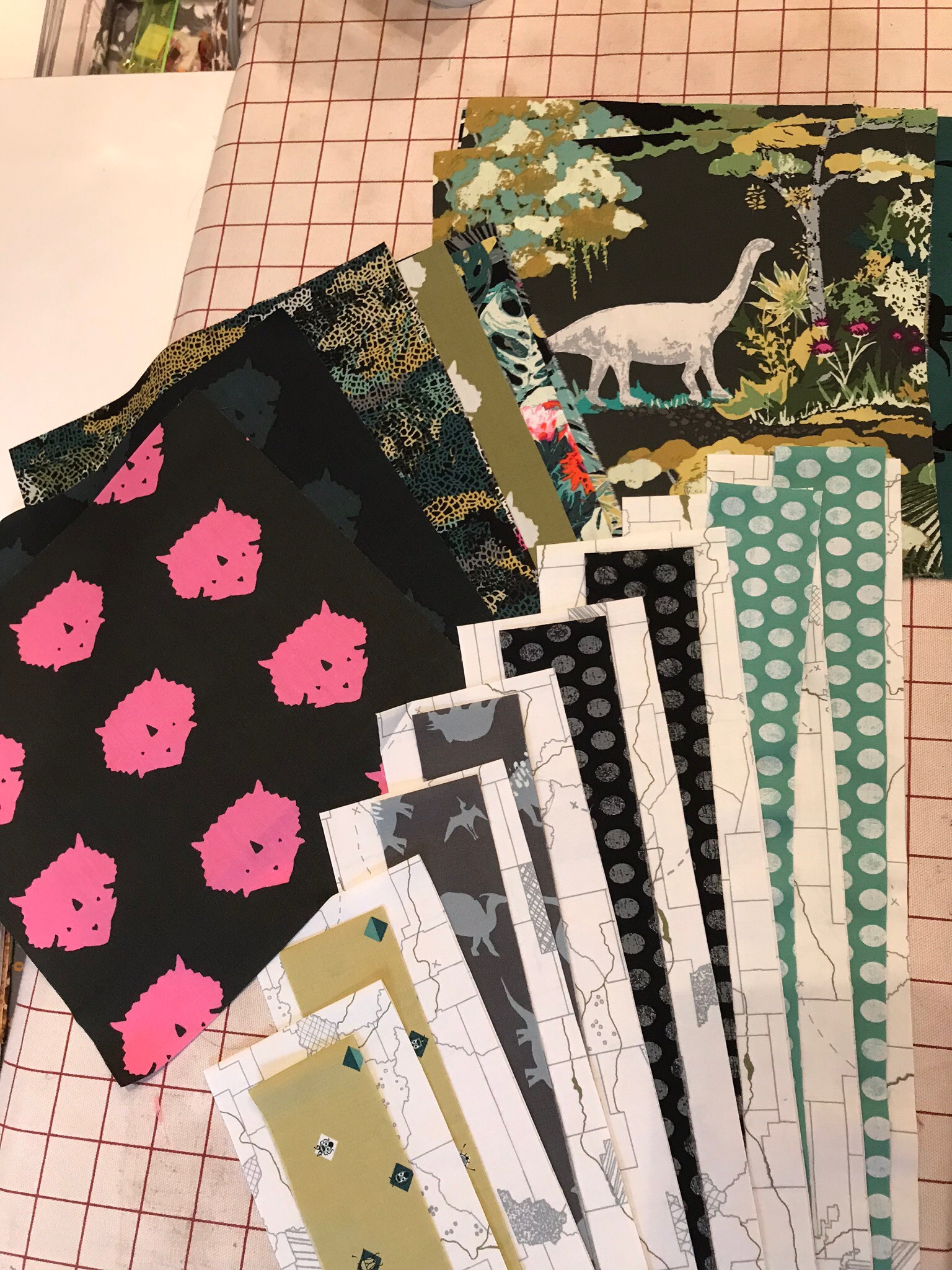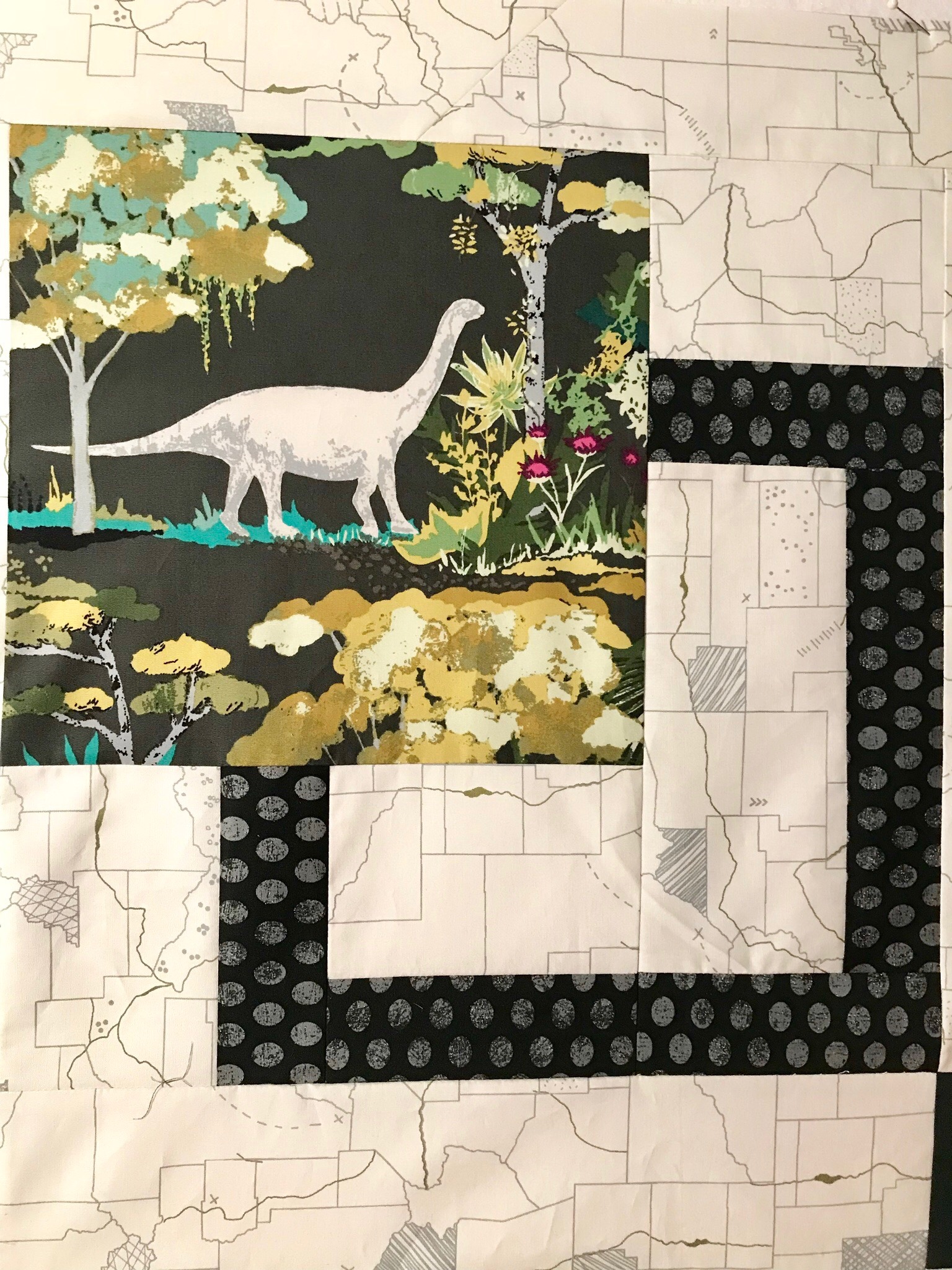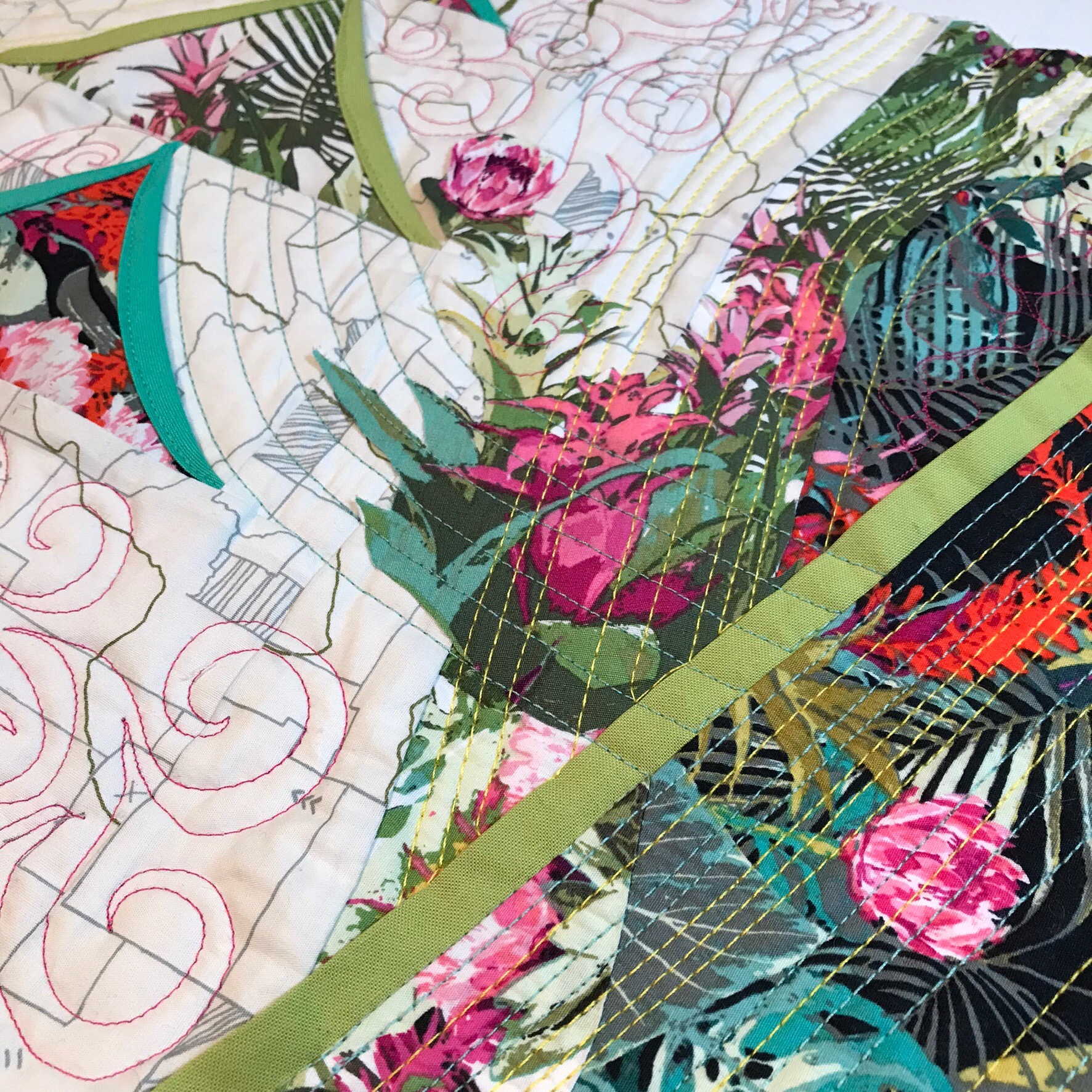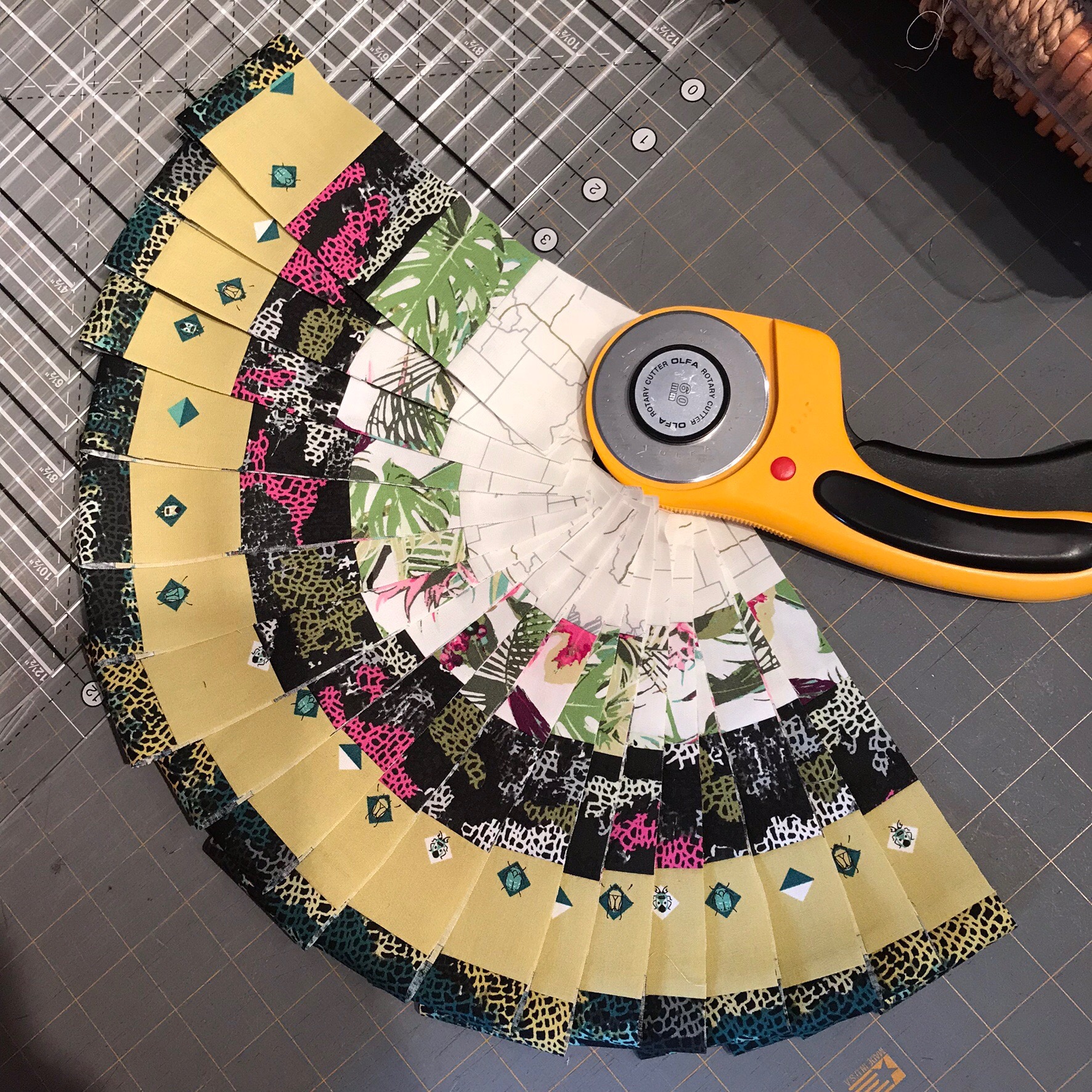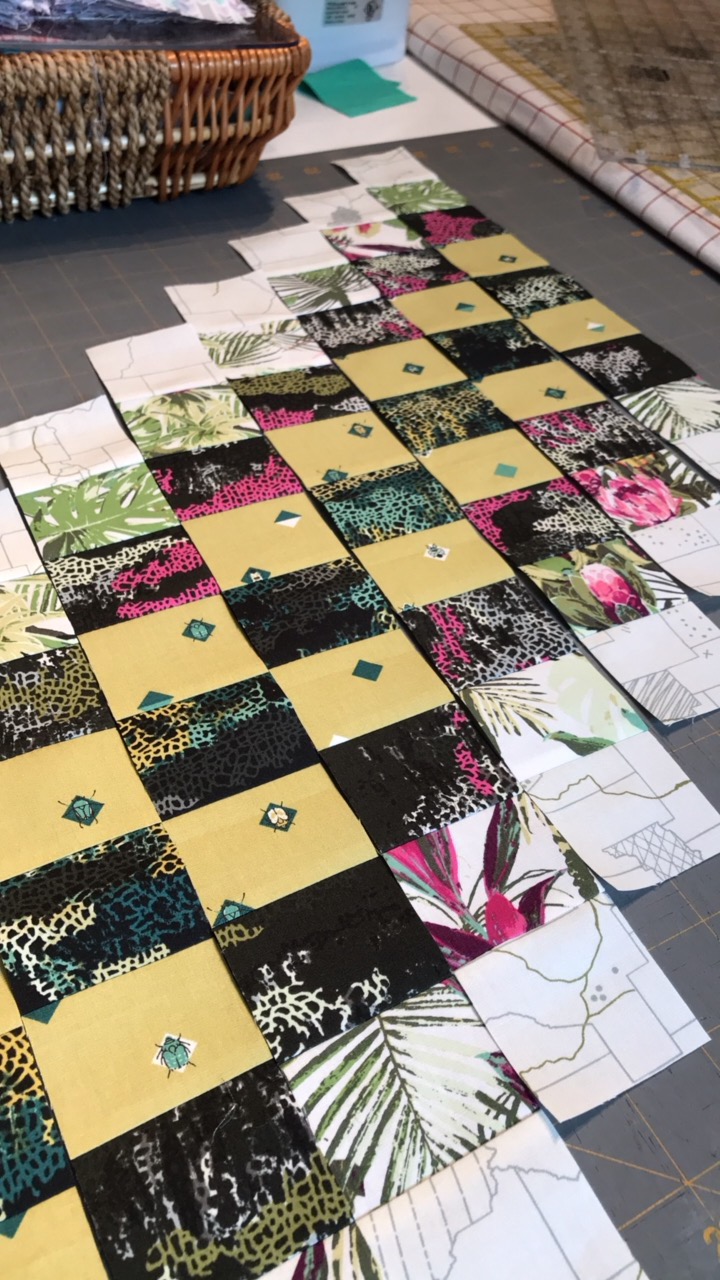 So guess what?
Free patterns and tutorials for ALL of those are coming!!
I hope you will like them!!
In the meantime, one quilt that I can show you completely is Blue Lagoon.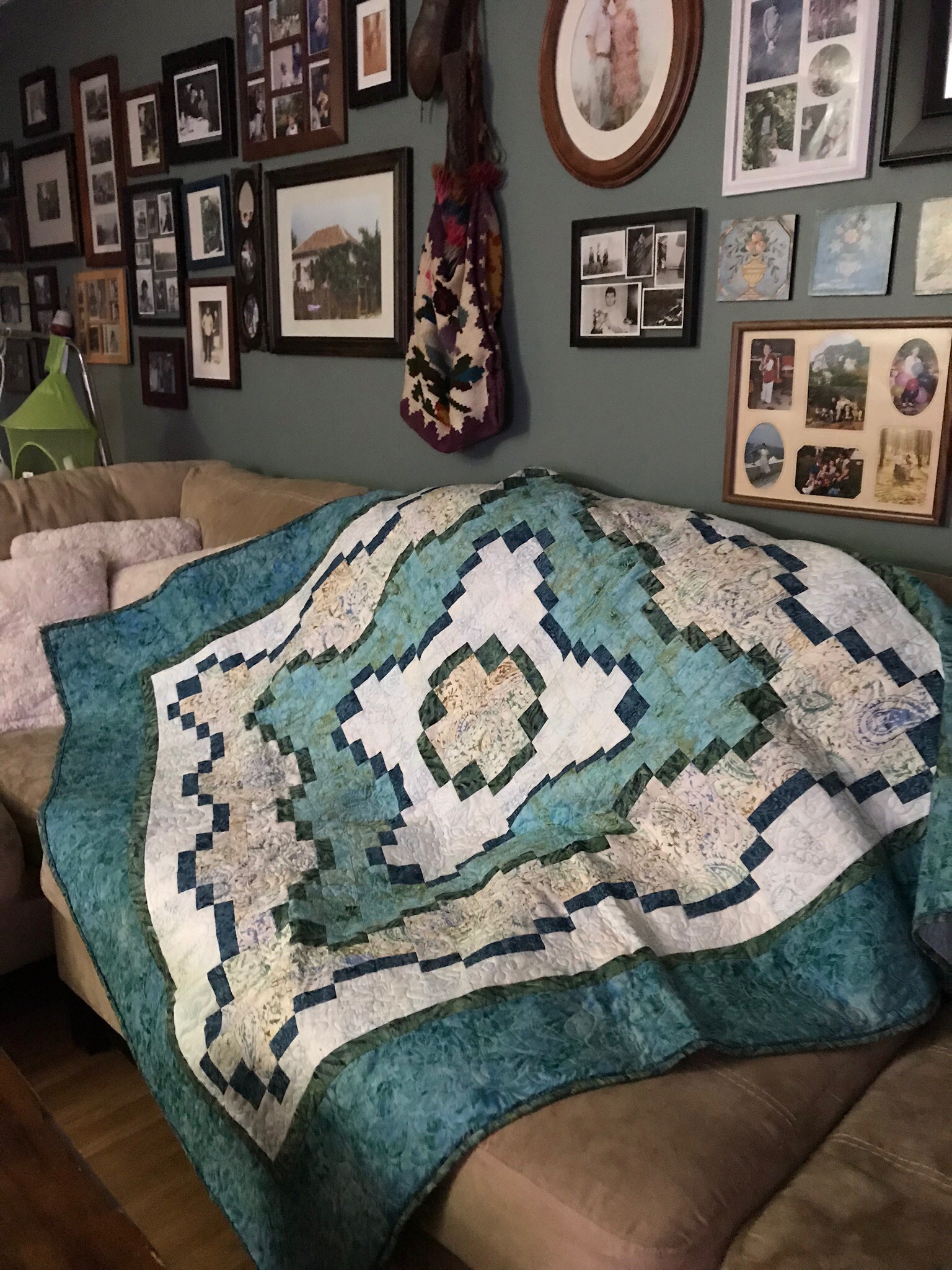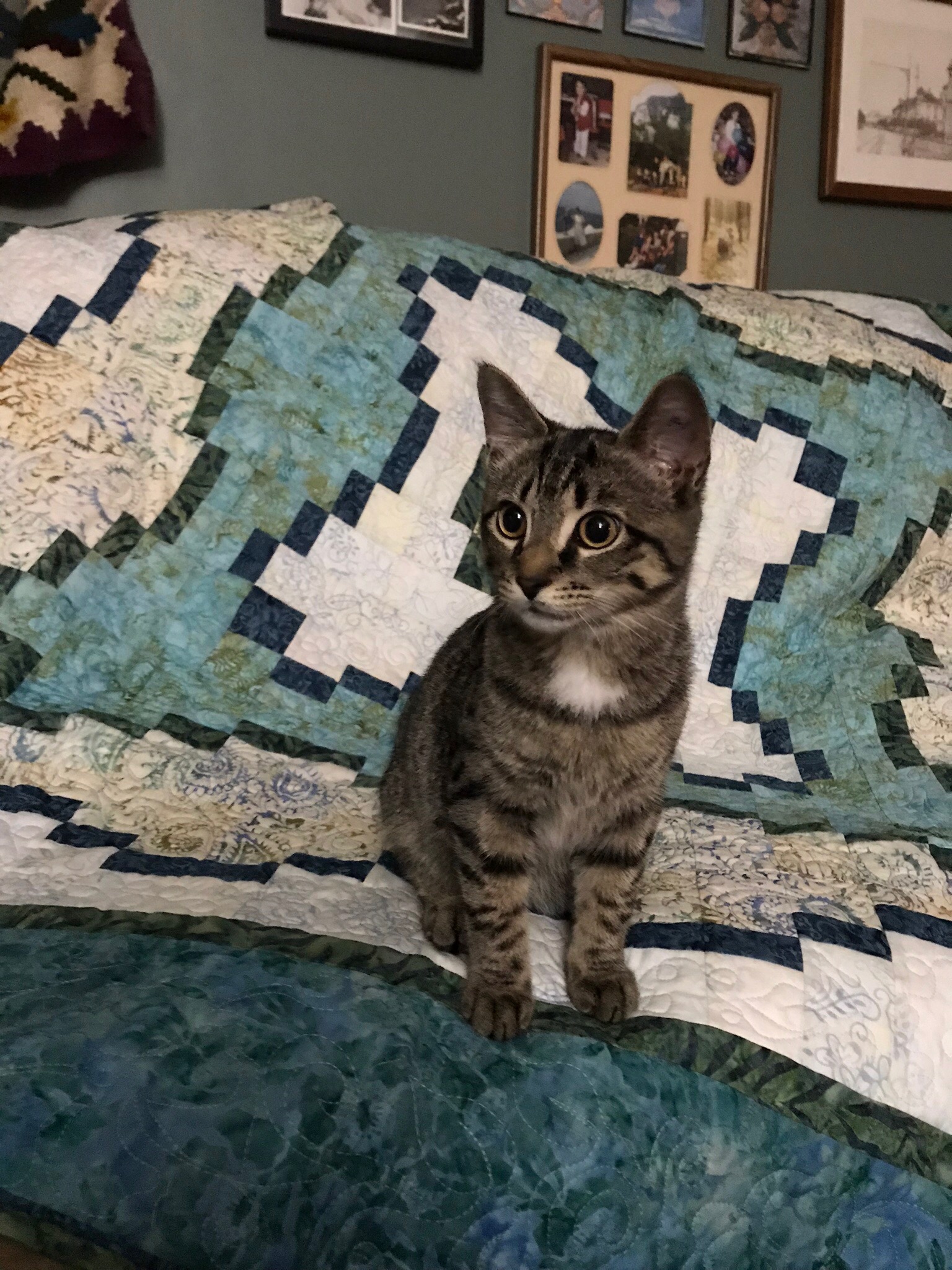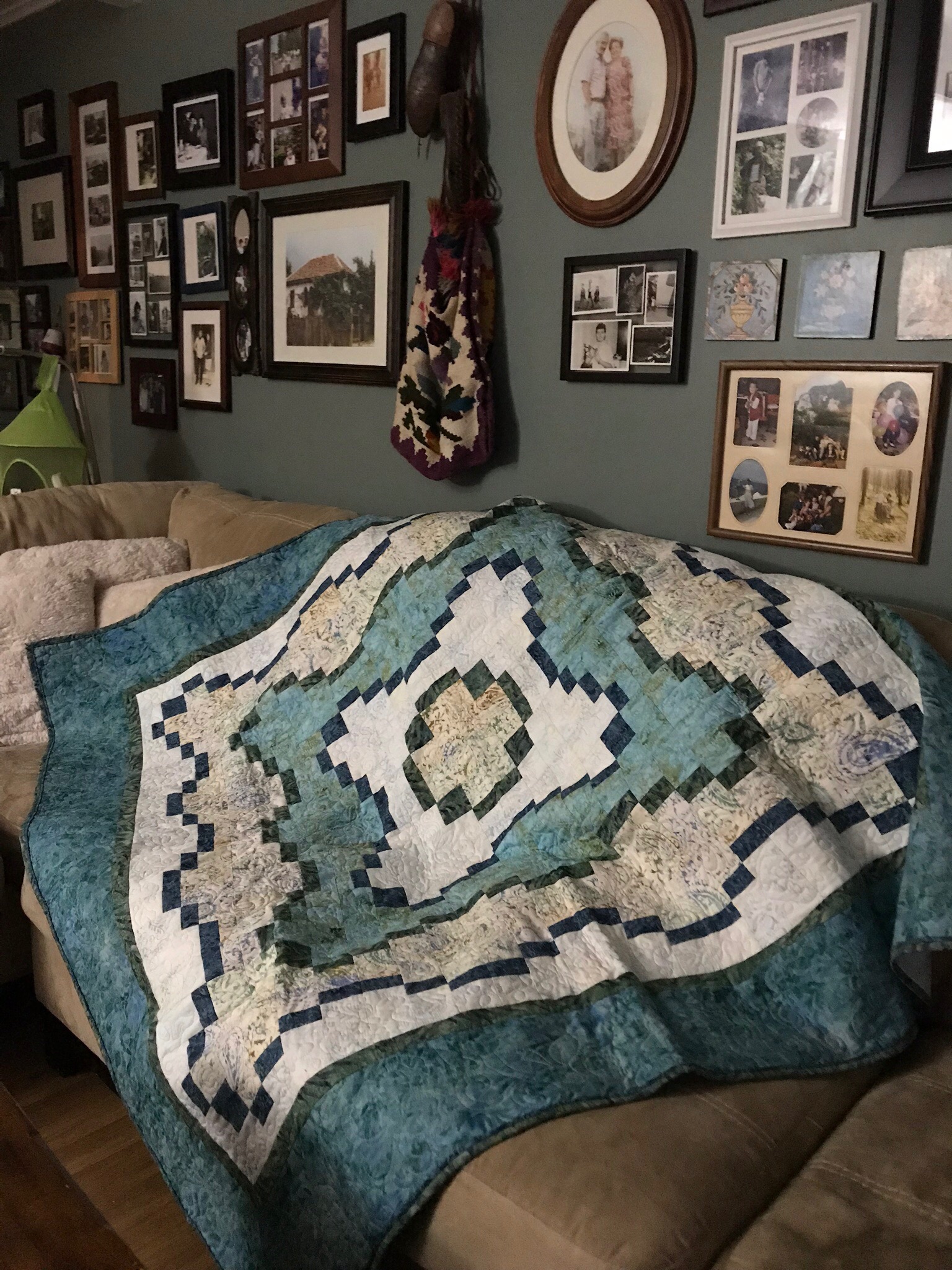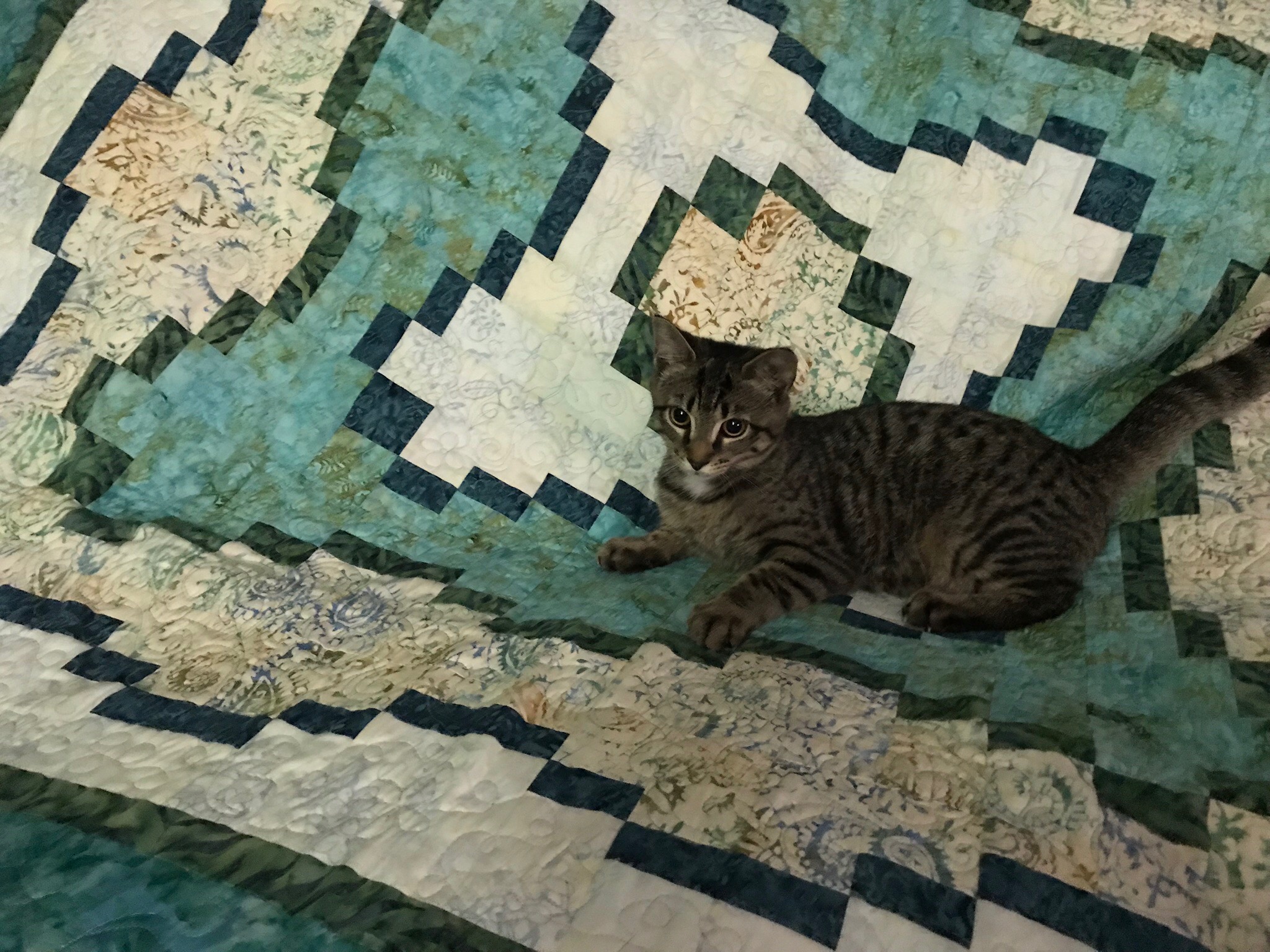 This is my third published pattern – YAY!!
You can find it in November/December 2017 issue of McCalls Quilting or get just a digital pattern HERE .
I love this pattern because it gives a great illusion of curves without any curved piecing at all! In fact, it's all easy strip piecing!! And block layout can be set in so many ways!! So what do you think?? I am curious to know… 🙂
Oh, and obviously it is also Tessa kitty approved!! She is growing fast and remaining a fearless little spunky monkey!! Watching her and Charley play and grow together is really a pure joy. (If you follow me on Instagram @mvquilts you see a lot of them!! I just can't resist… )
I am excited to share some of my newest projects with you and of course tutorials too! 'Till next time (later this week!), wishing you all the inspirations and blessings of beautiful autumn,
Love,
Marija