Hello friends!
After (I hope!) successfully completing a transfer of my blog to the WordPress platform, I am back!! I hope to build this blog with my creative work, tutorials, all kinds of creative sharing and… maybe some future patterns? We will see… here is my first post to try it out and start this journey fresh!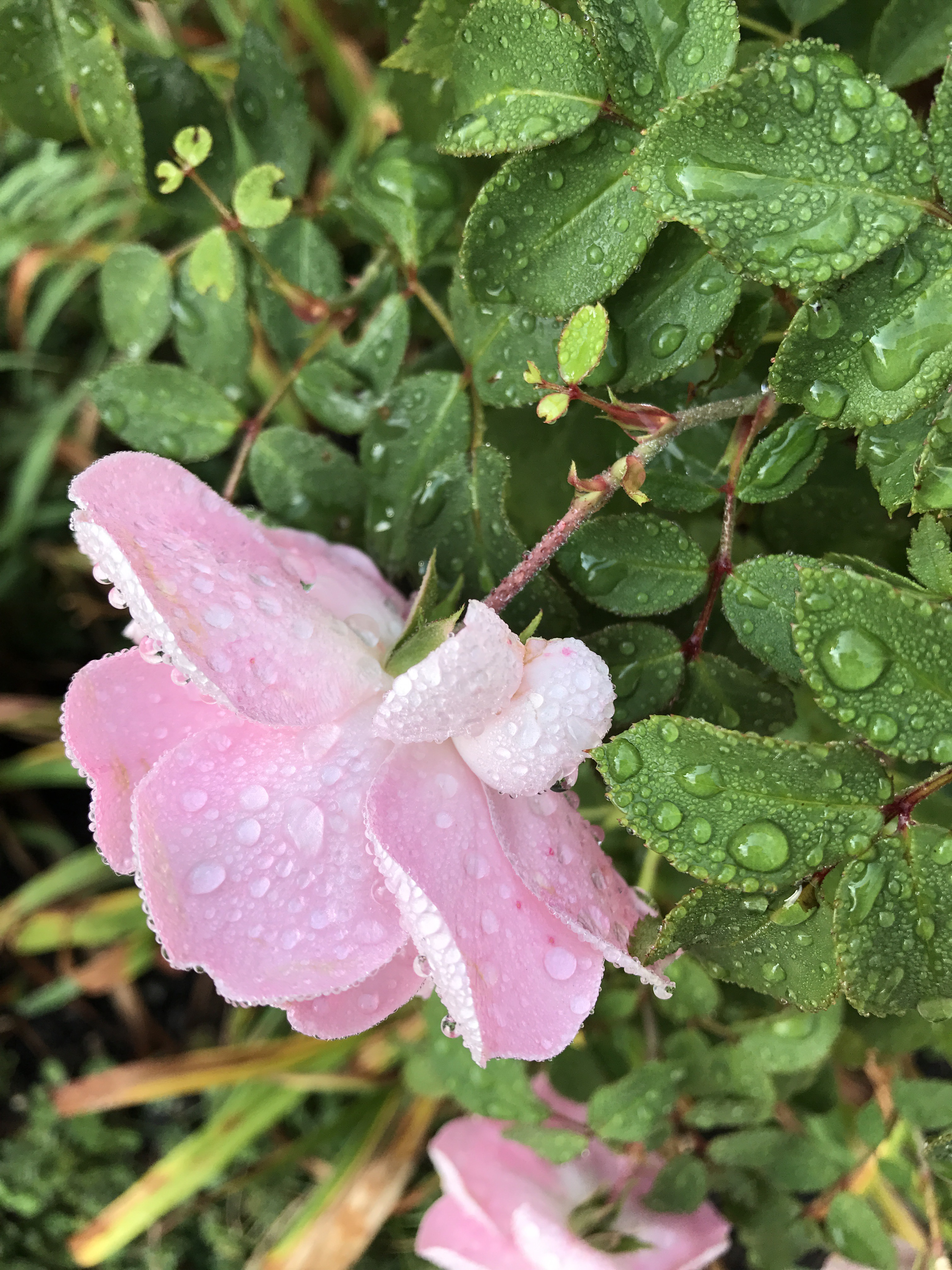 I hope you are enjoying a great summer and even getting some early autumn inspirations? The air got a bit of chill in the early mornings and at night here… a sure sign of beautiful autumn that's coming.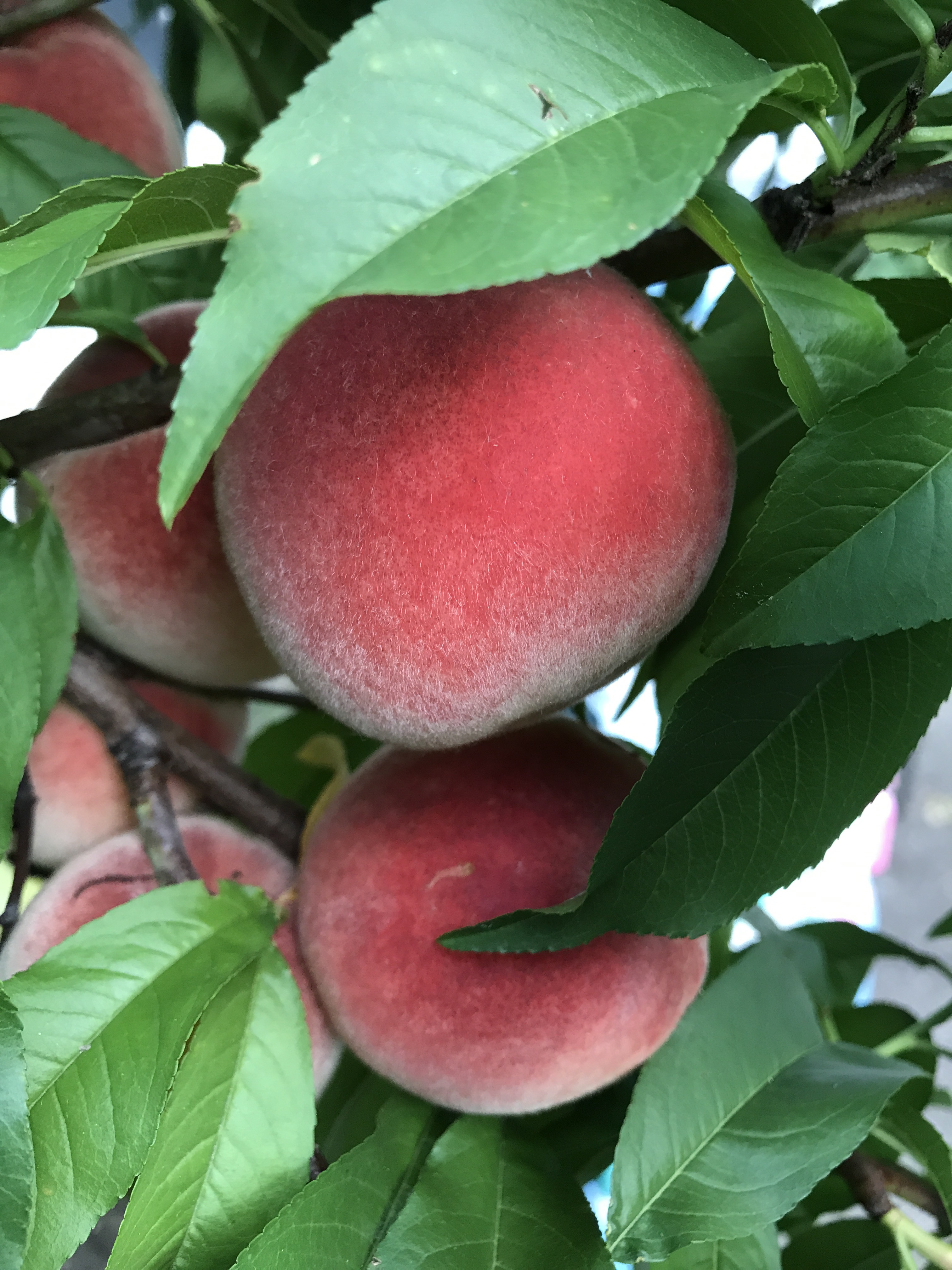 Autumn always means harvest and I really love it. This is our fruit laden peach tree, one my husband planted when our first granddaughter Juliana was born. I simply can't wait for two of them to pick ripe peaches together!
Right next to it is a smaller one, for the second granddaughter, Natalie. It will be her first harvest!! Those two beautiful girls make my heart sing every day…
Summer also means a bit less time for quilting, but I did squeeze in some, and of course also making some cute summer dresses for our girls. I got the most beautiful present for my birthday…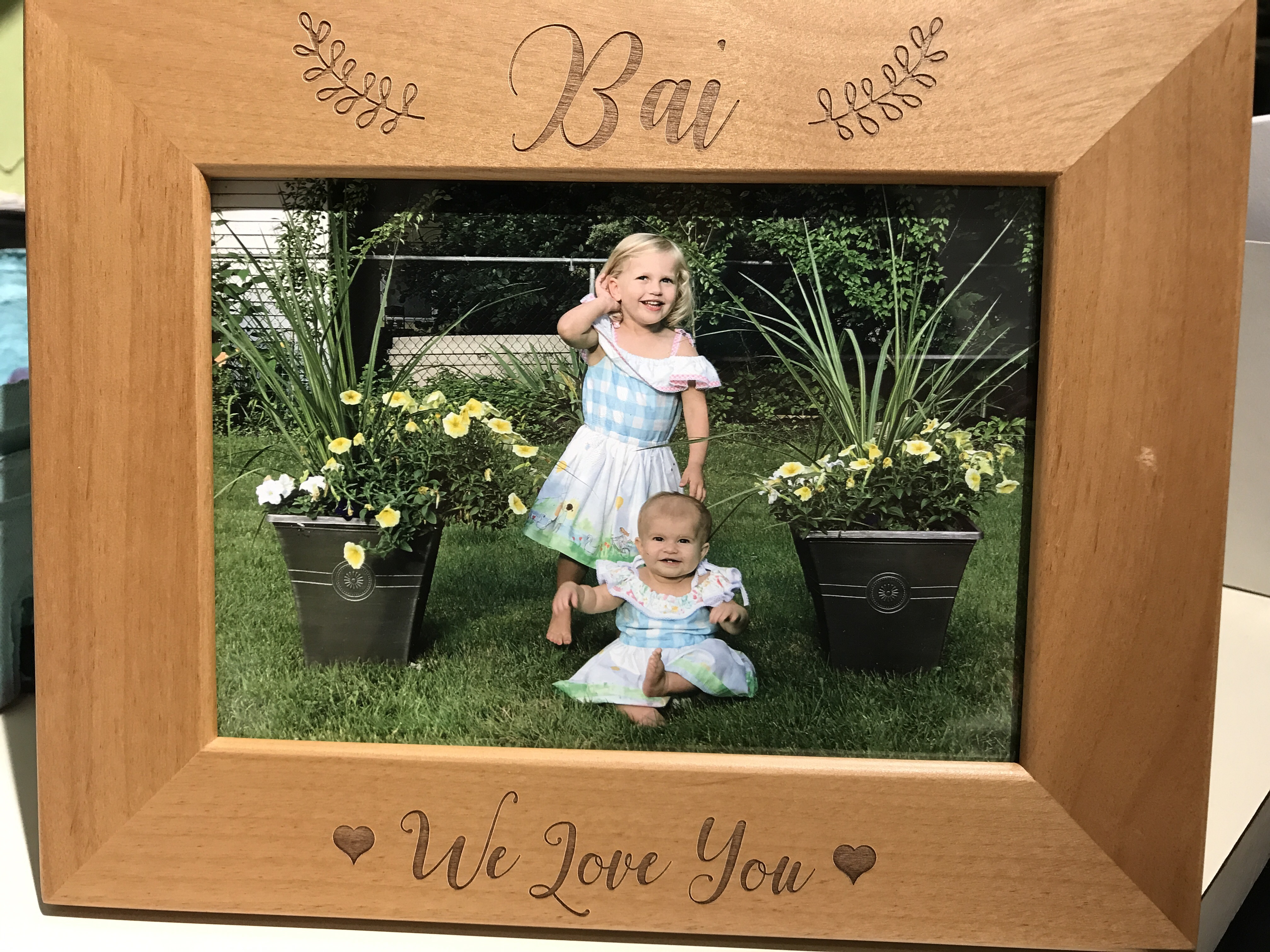 Every time I look at this beautiful photo and special frame, I can cry happy tears! ❤️❤️
Those two dresses were such fun to make – from picking fabrics (collection is Sommer, by Sarah Jane for Michael Miller fabric) to finishing touches!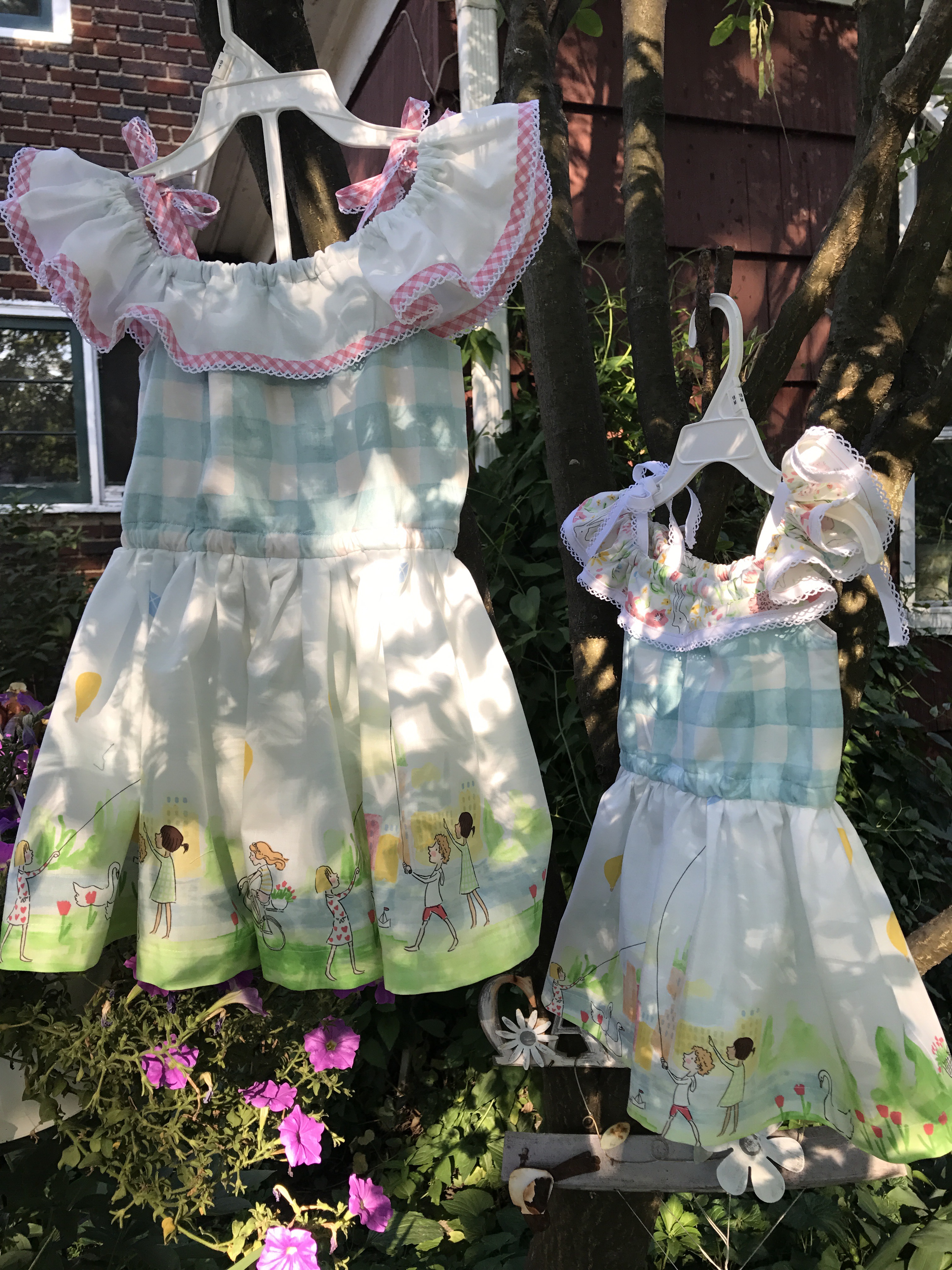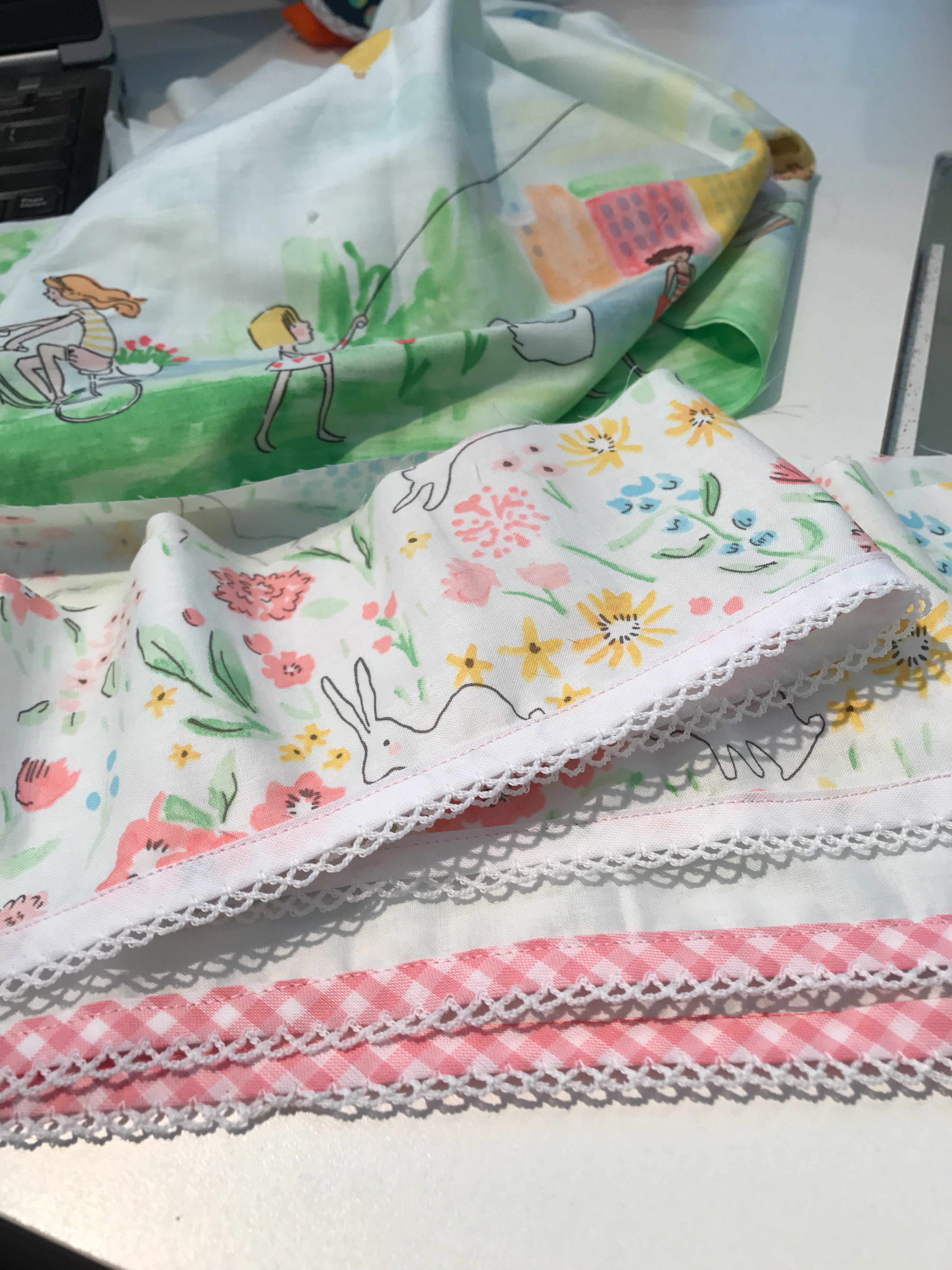 Pattern is by one of my favorites, Violette Field Threads and it's called Kaitlynn. It is such a classic cutie!
I made some other matching dresses too… 🙂
This one is also a VFT pattern, called London, made from heavenly soft and breezy Art Gallery Fabrics voile.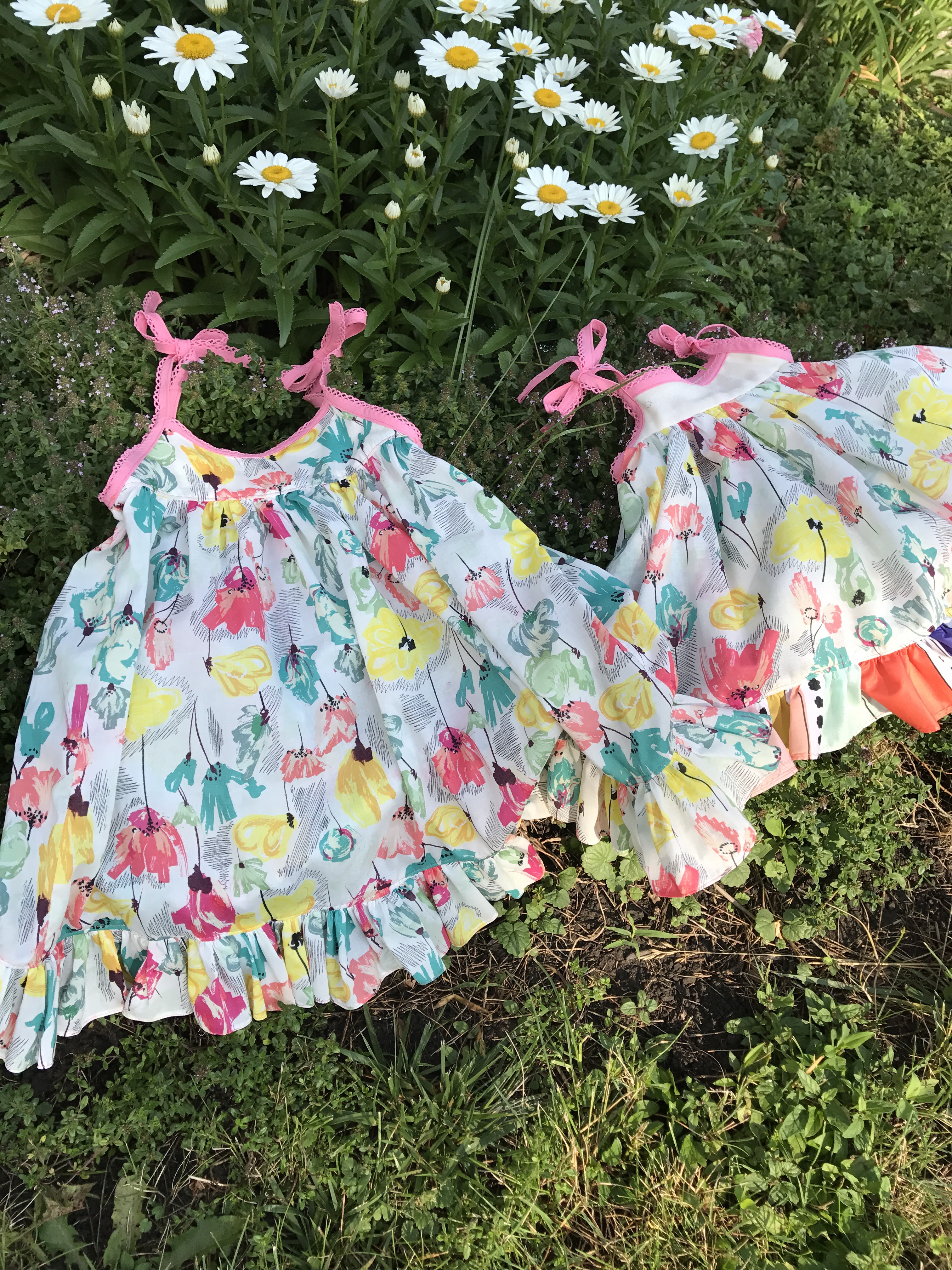 This is a fun set – pattern is called Lynlee's and it is from Create Kids Couture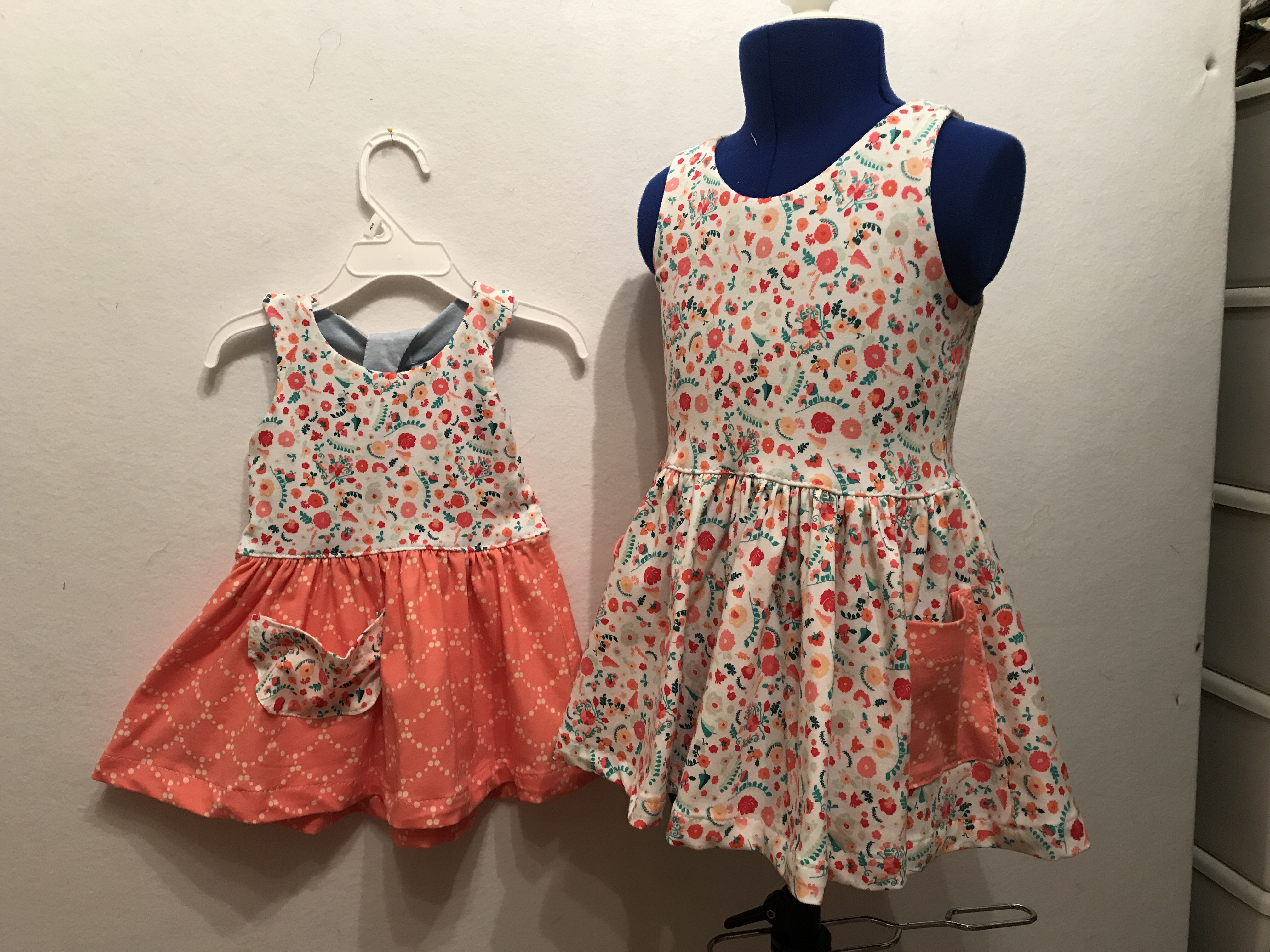 Look at this fun back!! I just love it.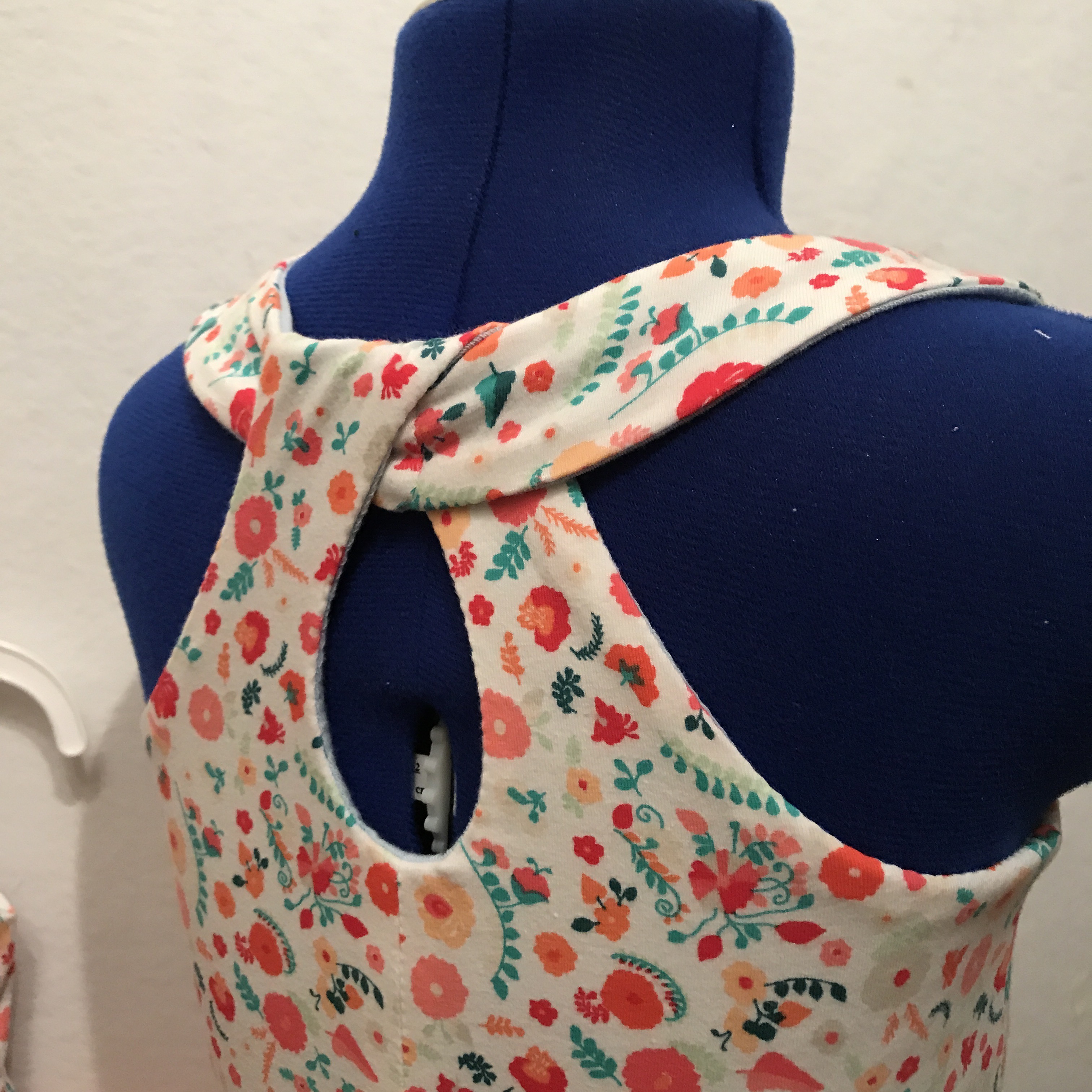 It is made for sewing with knits and girls love comfy, soft knits (in this case, the best one, Art Gallery Fabrics knit – so soft!)
You might think I forgot how to quilt with all this dress-making? No… I am sill playing with new fabrics, new tools and new patterns.
My latest discovery are two new rulers. I think we need a separate blog post for each one, but here is quick preview:
Sharon of Color Girl Quilts has a fun new Classic Curves Ruler and some really neat patterns to go with it. I really love its possibilities and ease of use! As I said, a separate blog post worth, but here is what I completed so far: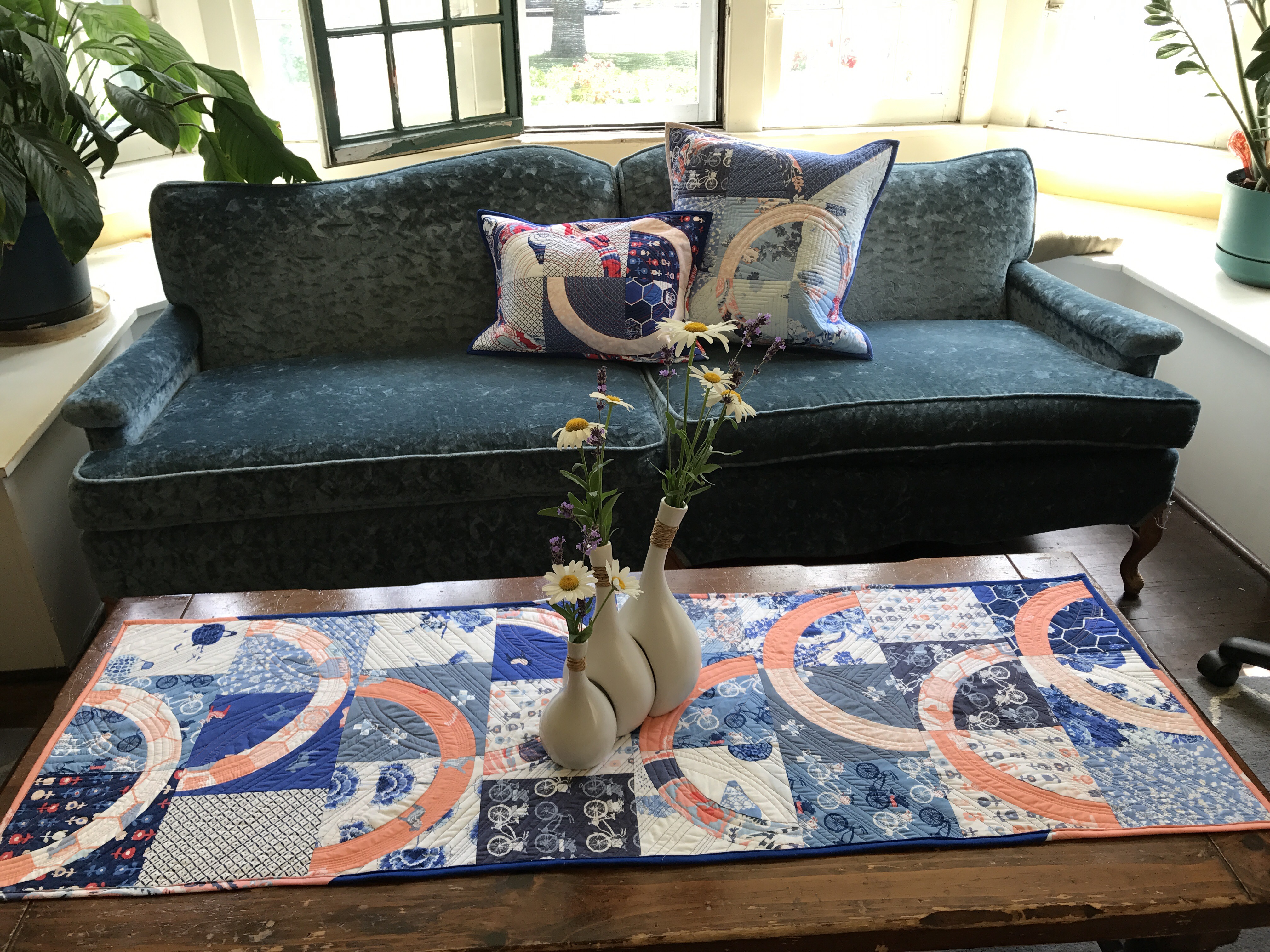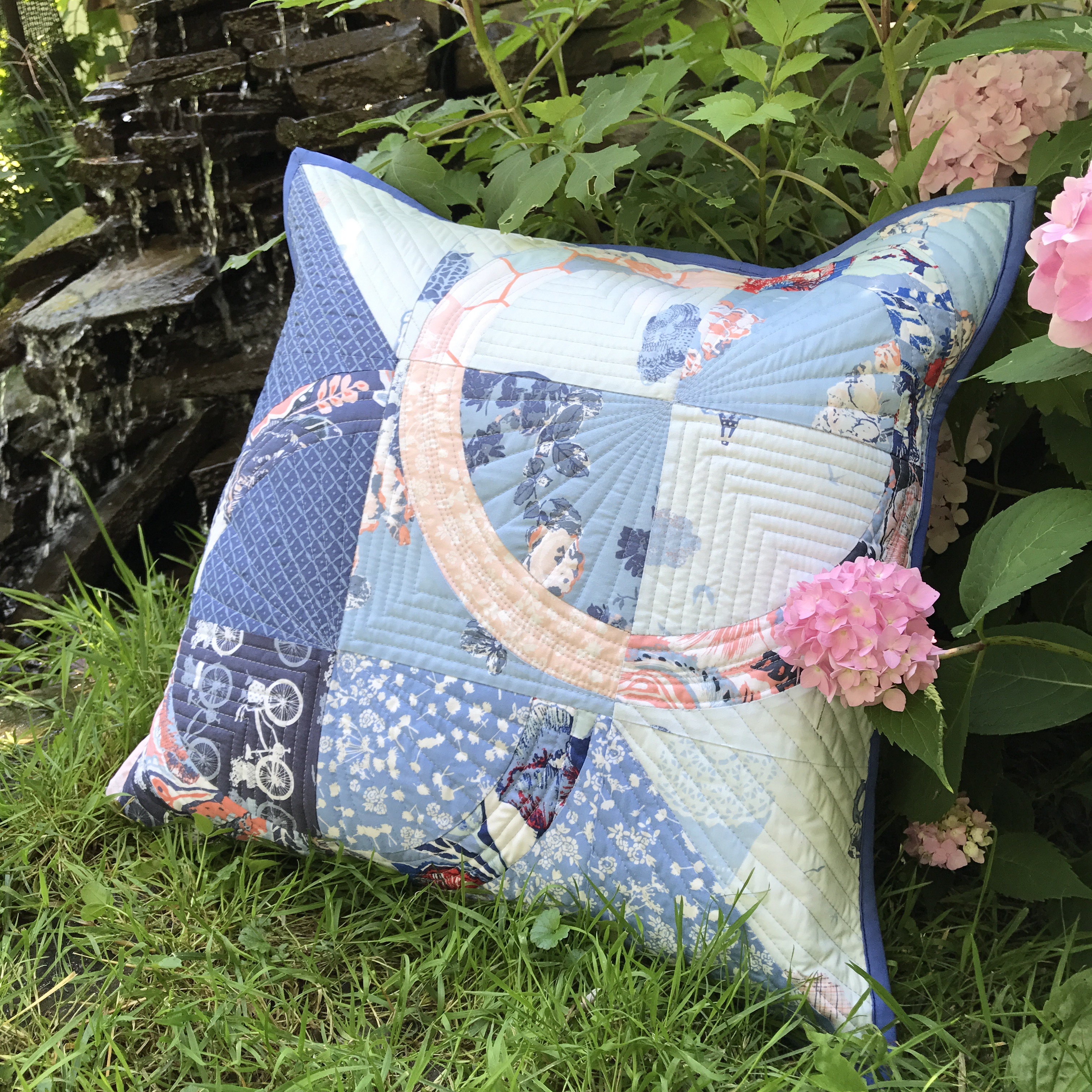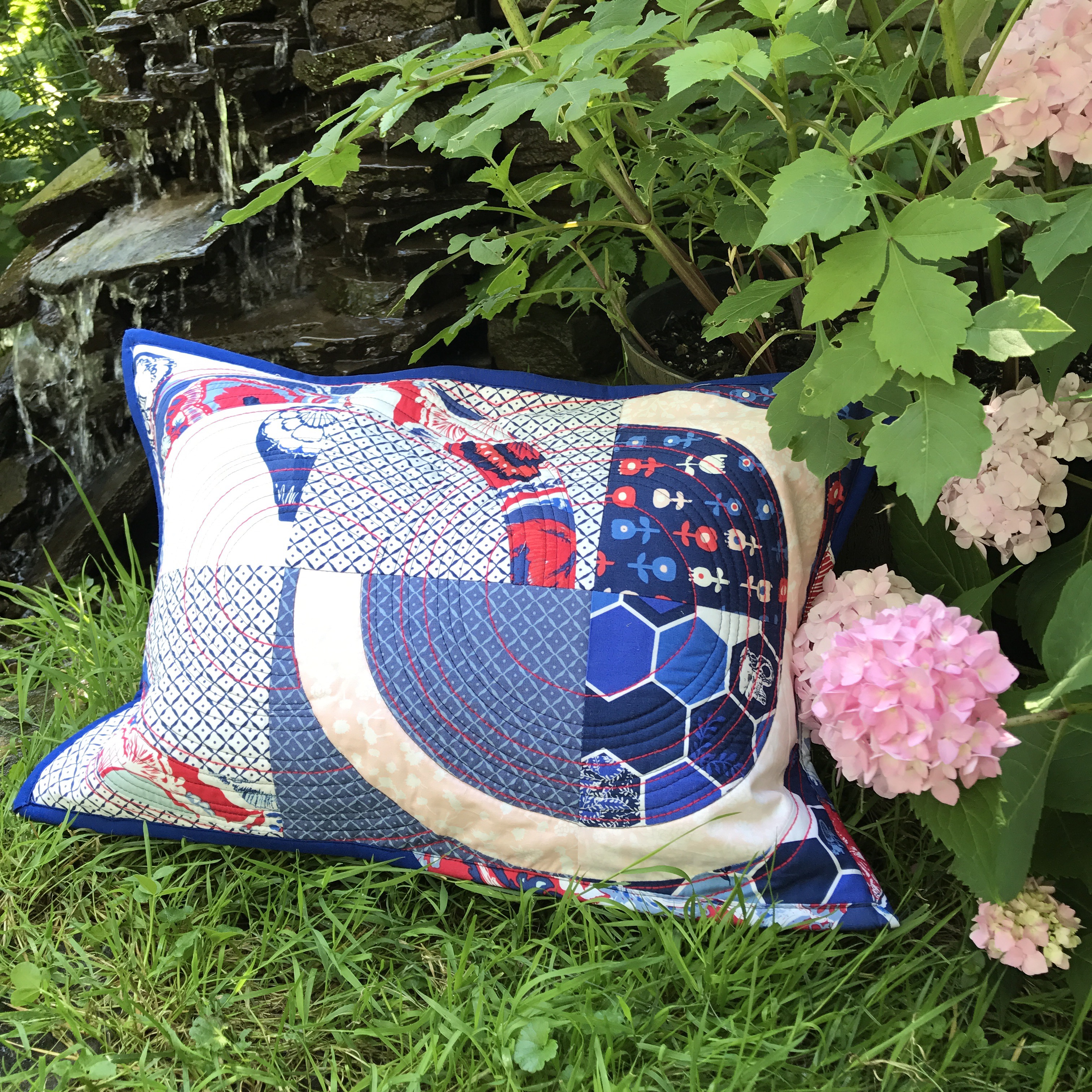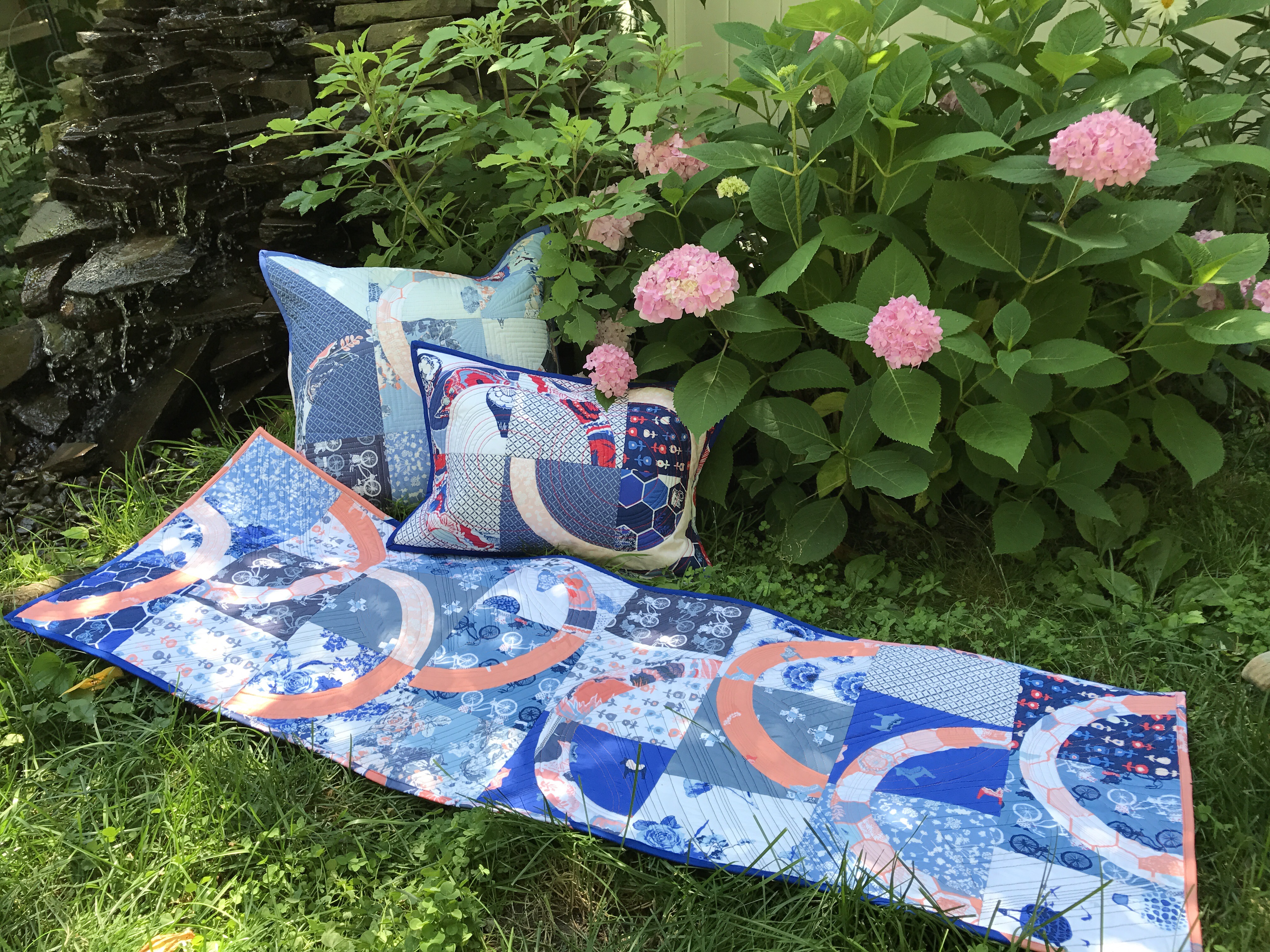 This table runner was so much fun to make and leftover blocks made two pillows! I promise a separate blog post with all the details !!
Another ruler I am in love with is Stripology Squared by Gudrun Erla of GE Designs . Guys, this one is a game-changer for me. It is sooo good, so well made with so many great uses, I am really in love.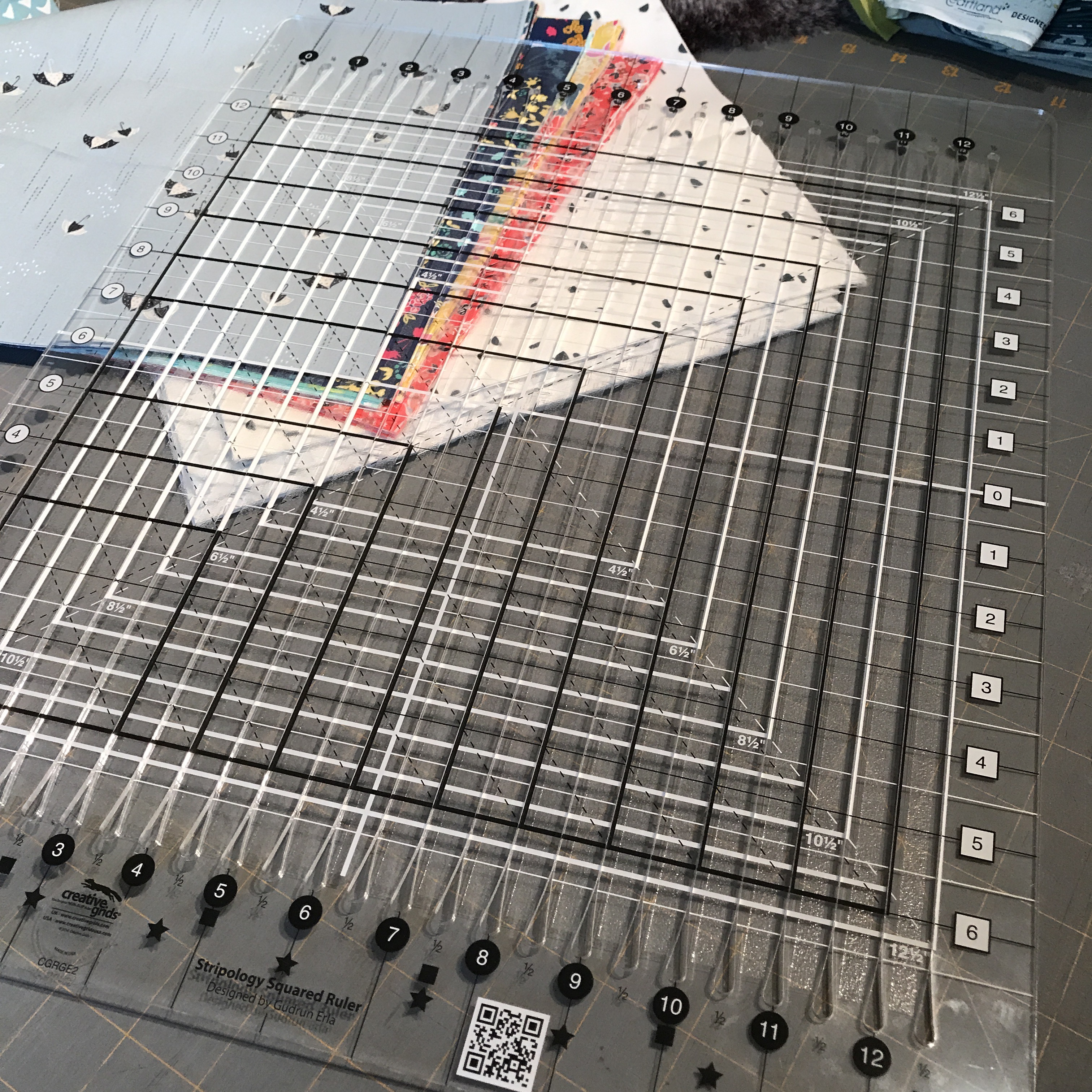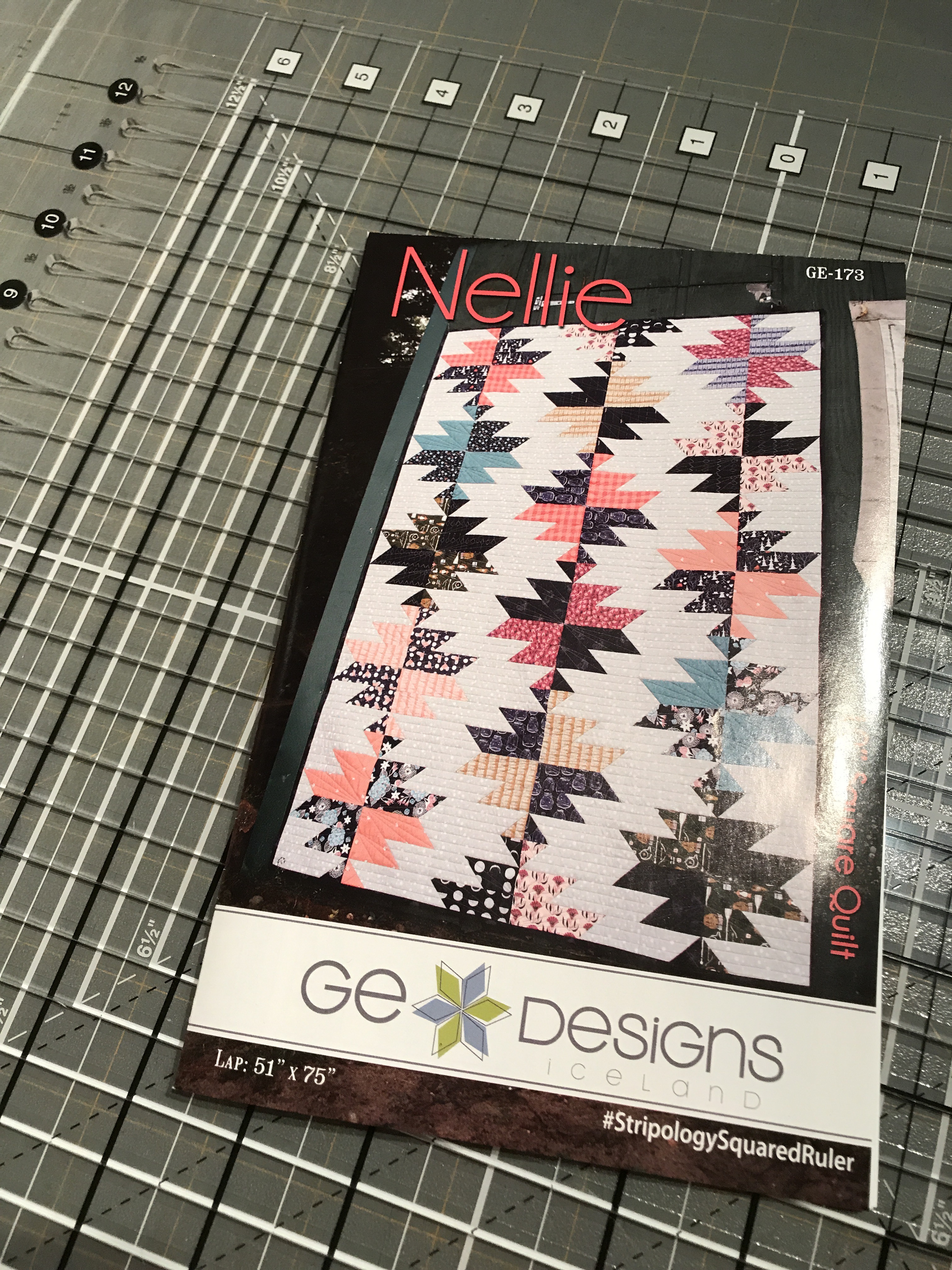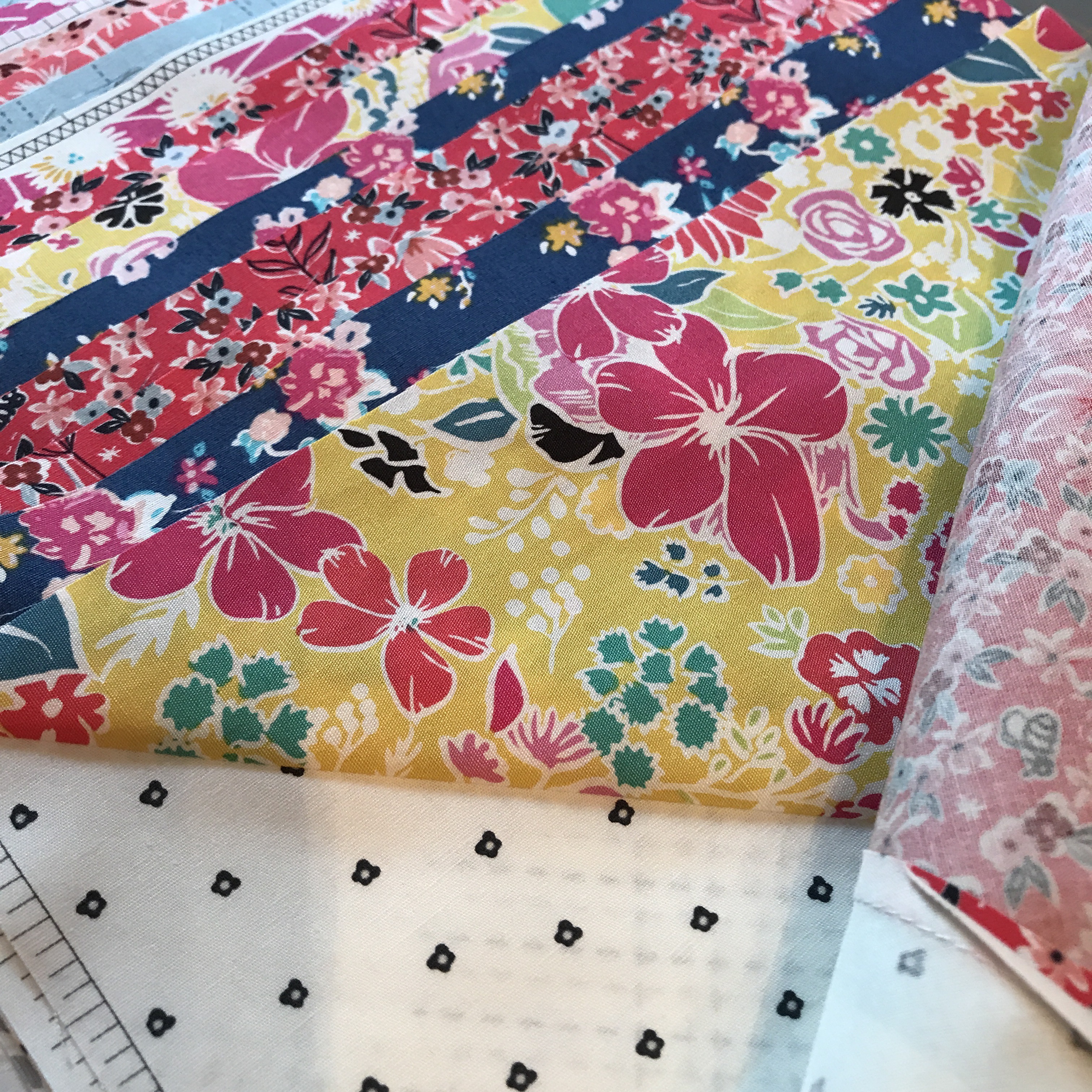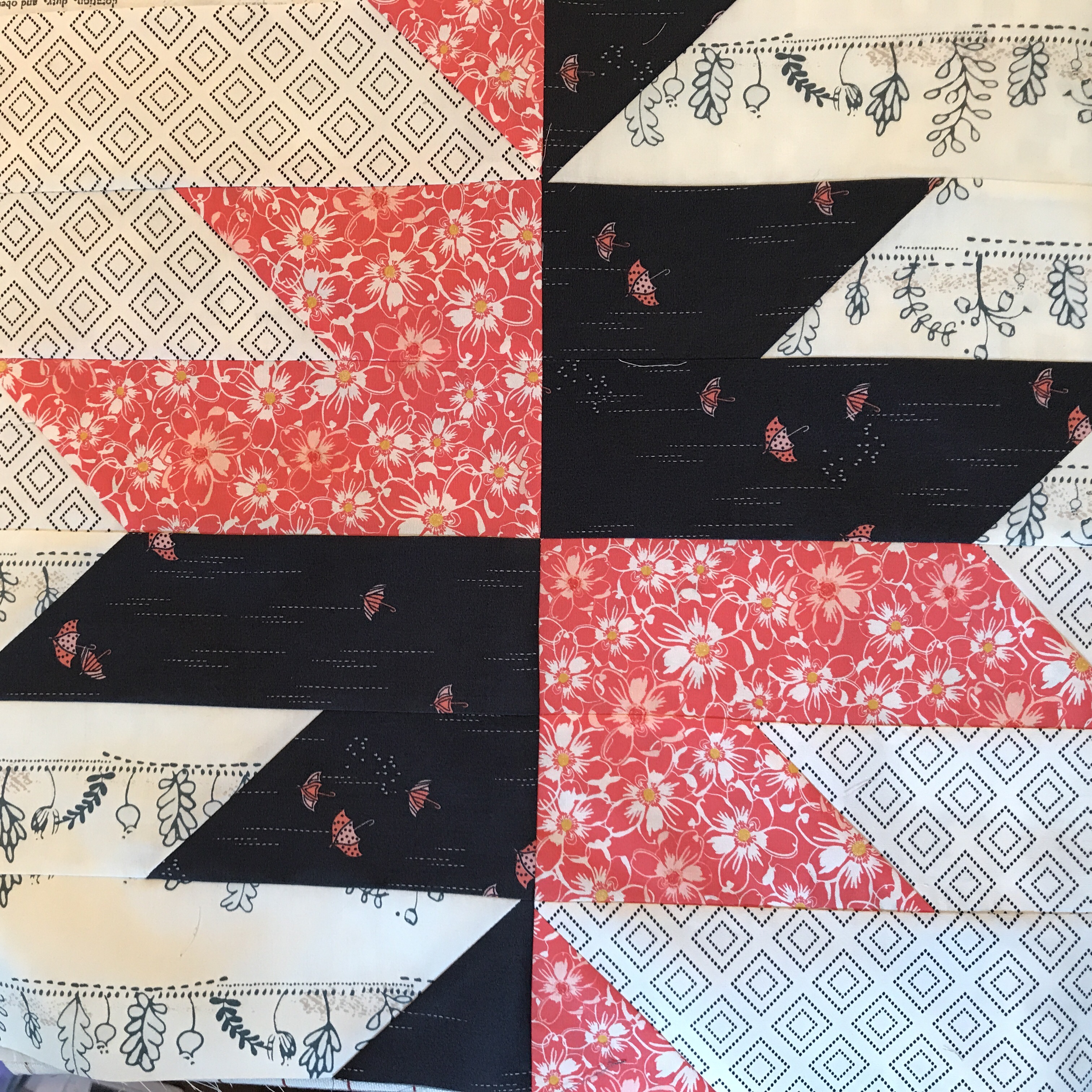 Besides just cutting strips and squares so much easier and faster, I played with one of Gudrun's patterns, Nellie. I will show you what came out of this lovely stack of florals soon!
But seriously – Stripology Ruler is amazing.
Ok, enough of catching up? Haha…
Oh just one more thing – we have a new furry family member!! Meet Tesla, aka Tess the kitty !!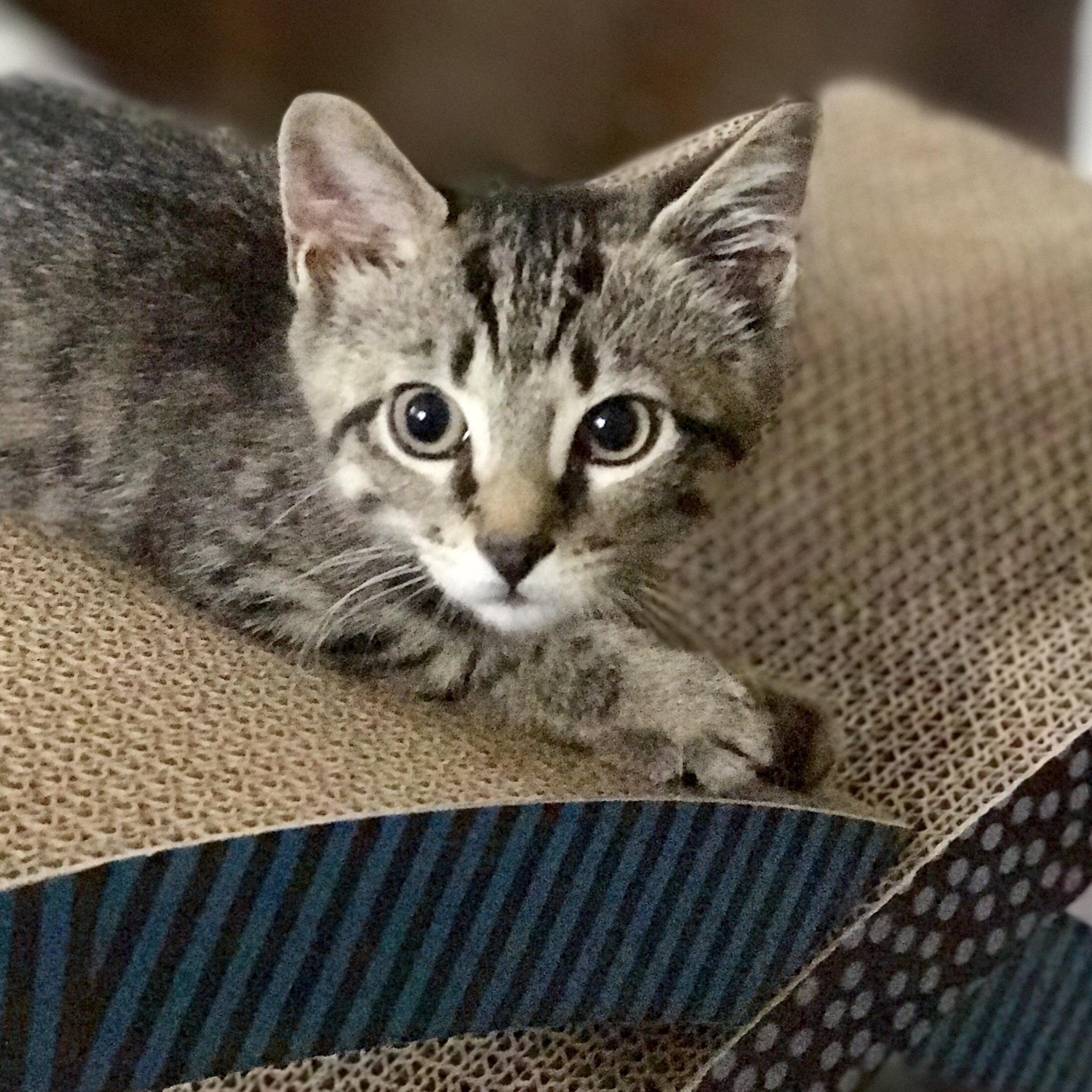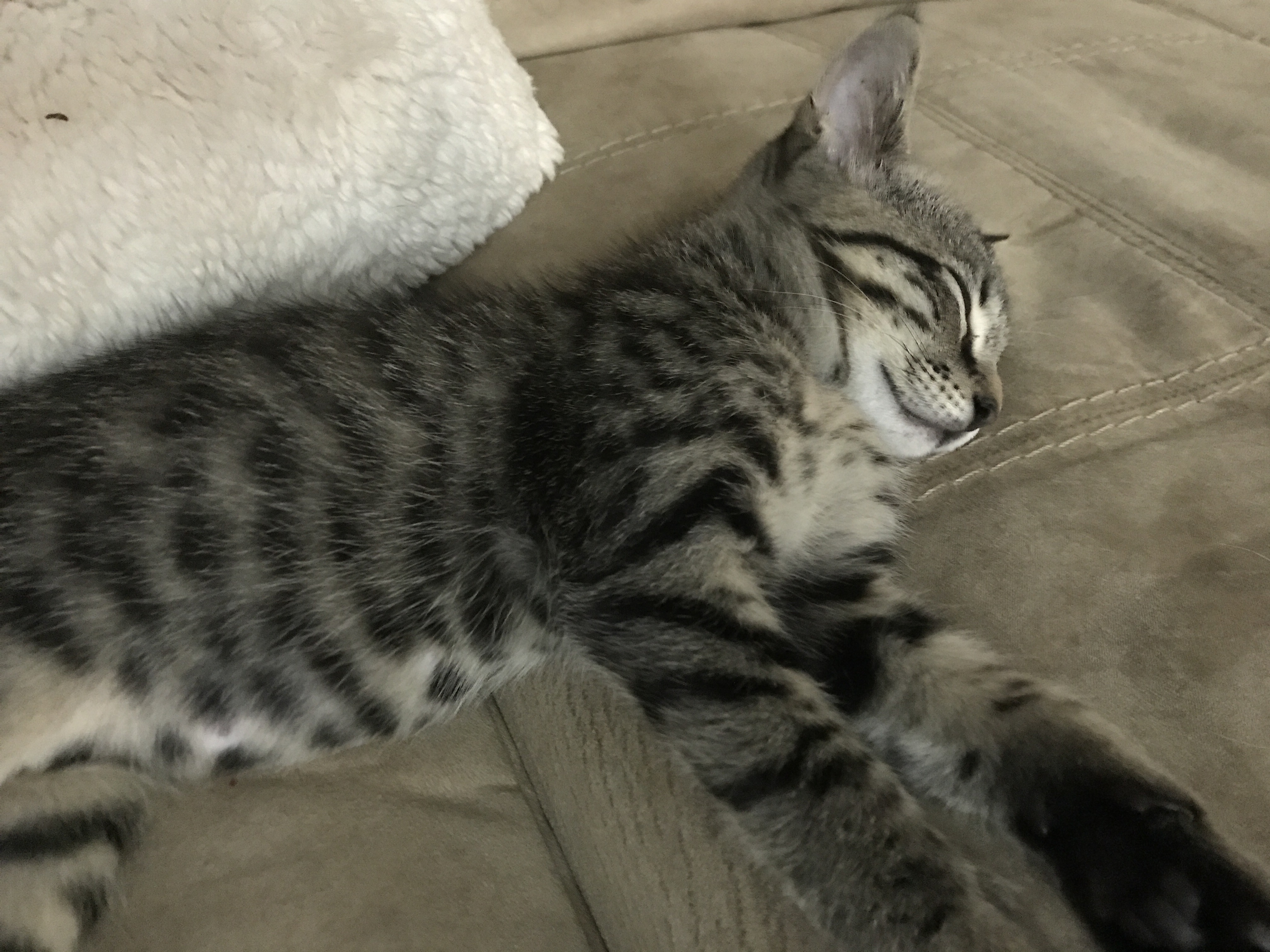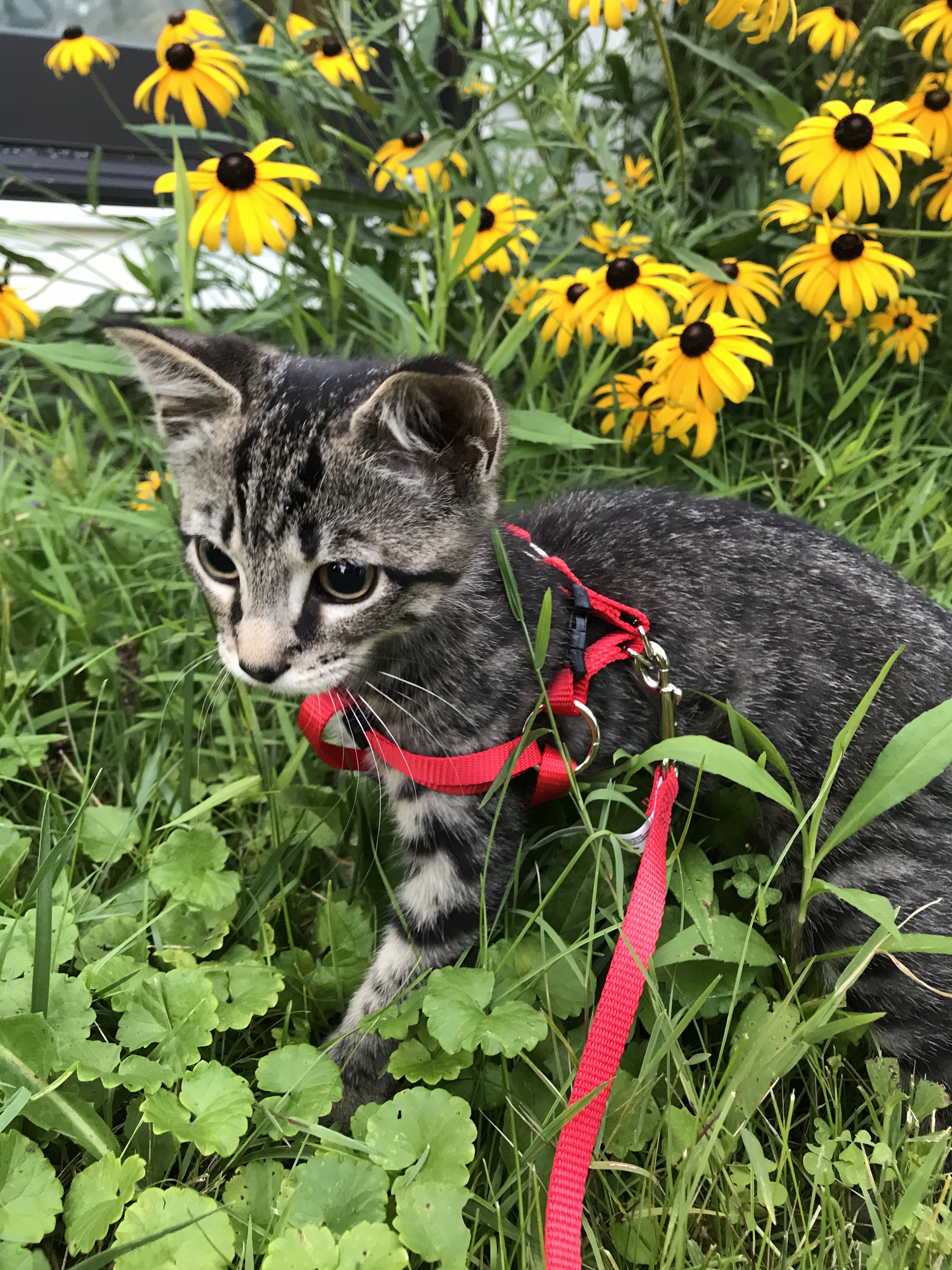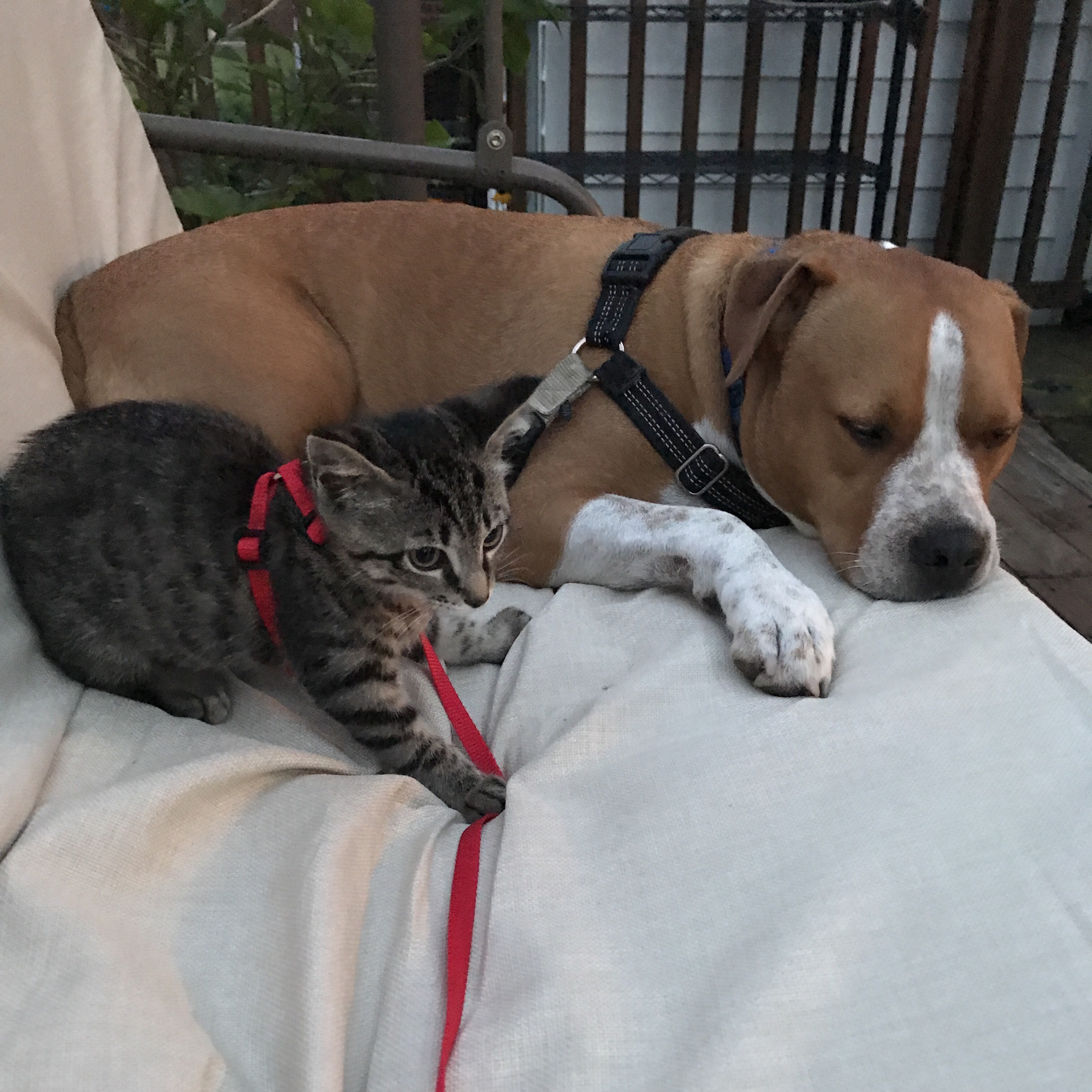 She is cute as can be, fearless and playful – we are all in love! Charley is being such a good big brother, specially for a dog who never had a cat before – so proud of him!!
Oh and yes, she is already "helping" in my sewing room…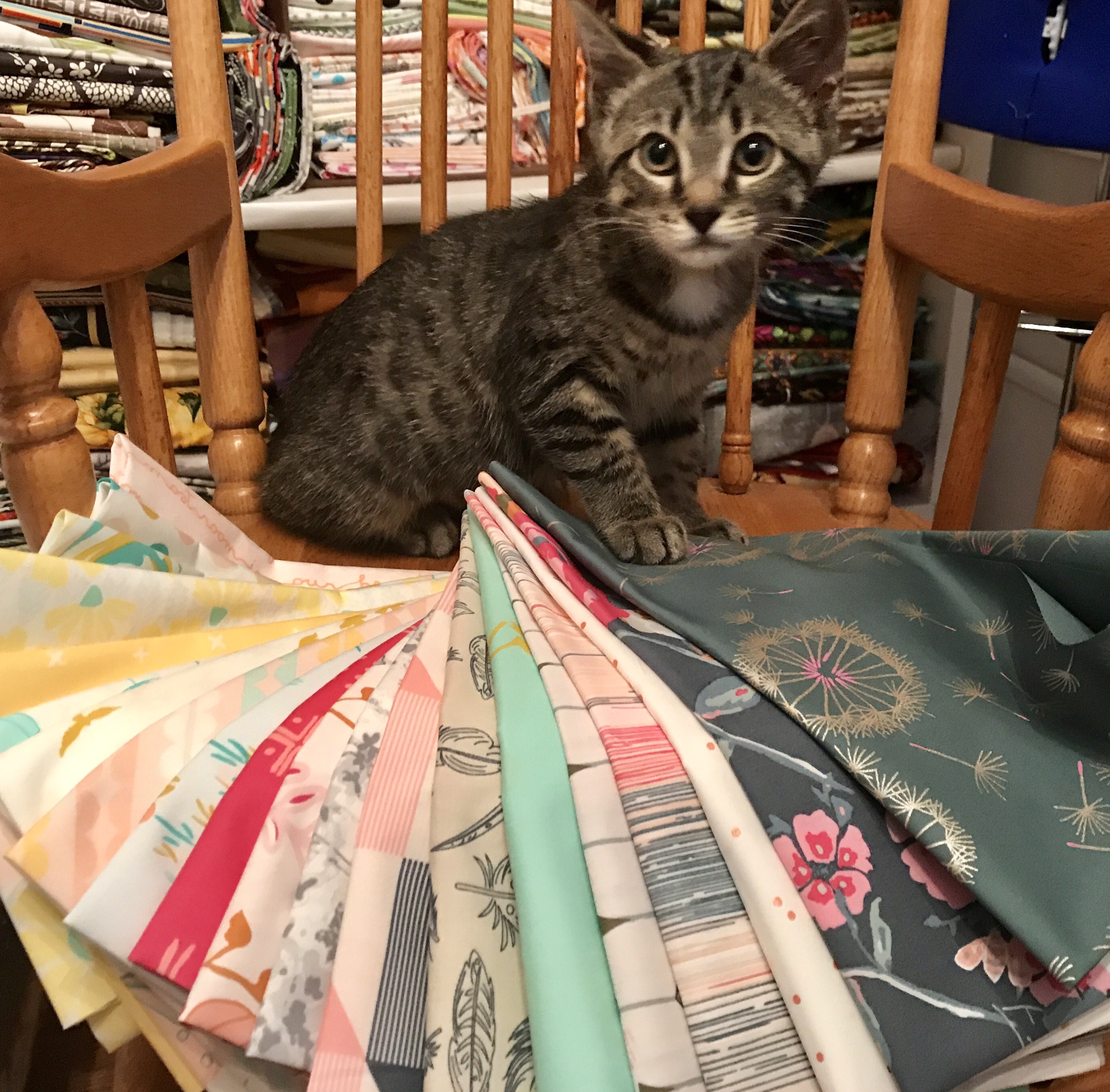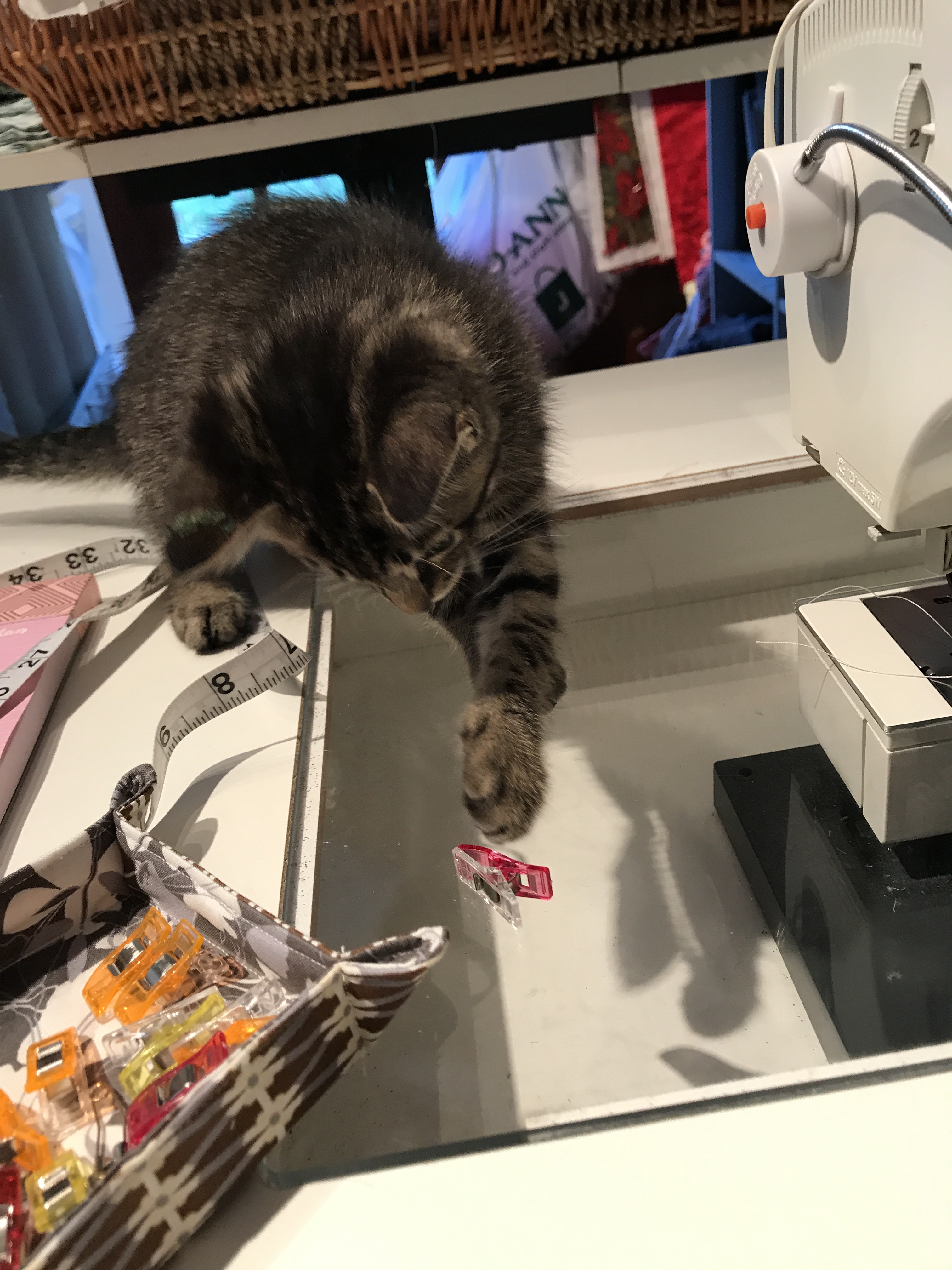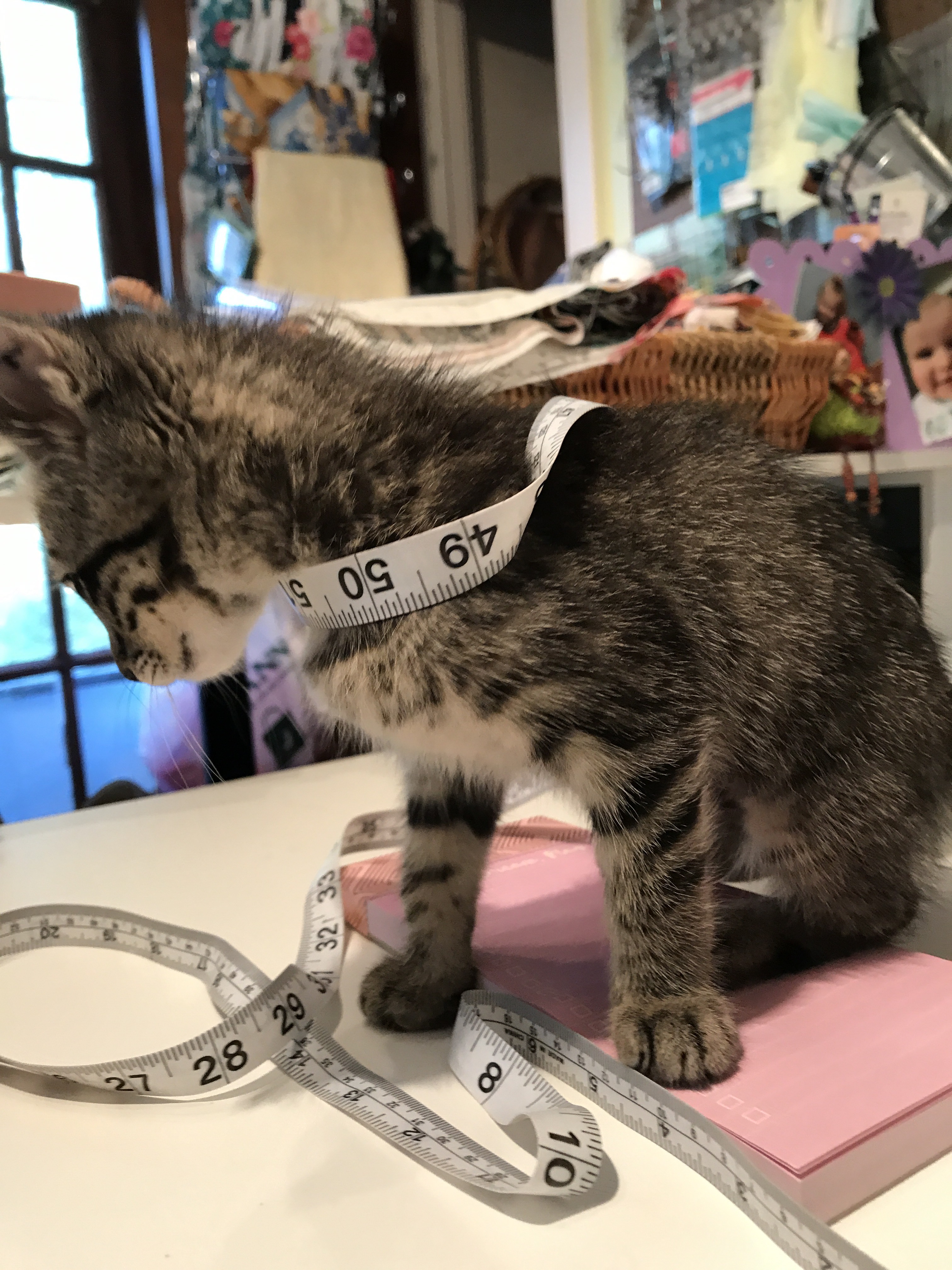 I will leave you with all this cuteness now. 😍
Wishing you joyful rest of the summer and see you back here soon,
Love,
Marija